Amazon to Launch in Israel Ahead of the Jewish New Year
The e-commerce giant told Israeli retailers to ready themselves by September 12 and to prioritize holiday-appropriate stock
After several delays, Amazon has provided Israeli retailers with a new date for the launch of its service in Israel: September 12.

In an email Amazon sent Monday to registered retailers it urged them to ready their stock and product list by the specified date, advising them to prioritize products that could be popular ahead of the Jewish New Year, which will take place between September 29 and October 1. Previous market estimates were that Amazon is delaying the launch until it has amassed enough Israeli retailers.

In the email, Amazon also provided a list of tips for retailers, stressing the importance of good product photos and well-thought out descriptions.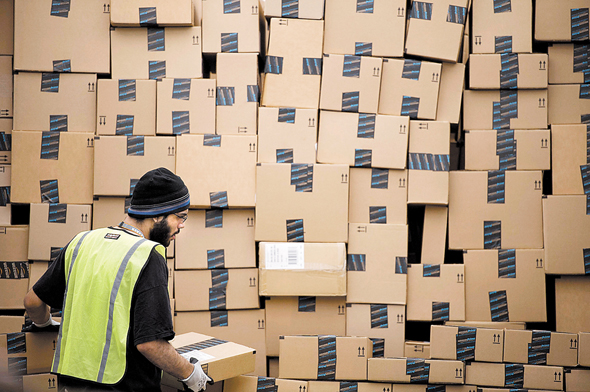 Amazon. Photo: Bloomberg