Scoot Over, Uzi, There's a new Gun in Town
Weighing only 2.85 kilograms, the Arad can fire up to 1,100 rounds per minute
Israel Weapon Industries Ltd. (IWI), the manufacturer of submachine gun Uzi, has unveiled its new assault rifle. Called Arad, the new gun weighing only 2.85 kilograms and can fire up to 1,100 rounds per minute, the company says.

The Arad uses standard 5.56-millimeter ammunition and is equipped with a picatinny rail that to easily allows it to connect to additional attachments. The rifle's barrel was designed to survive a lifespan of 20,000 shots, reducing the need for a barrel replacement in combat conditions.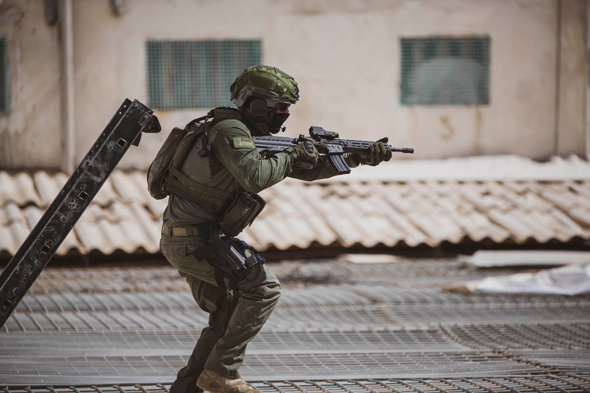 The Arad. Photo: IWI

The Arad is currently a contender in an Israel Police tender that is expected to land the company a purchase order of 8,000 units, the company said.

IWI was acquired by defense holding company the SK Group, owned by Israeli businessman and entrepreneur Samy Katsav, in 2004 from state-owned weapons manufacturer Israel Military Industries Ltd. The company manufactures small arms like the Uzi, the Tavor assault rifle, and the Negev light machine gun. IWI is currently in the process of relocating to a new headquarters in southern Israeli city Kiryat Gat.