Health Tech Startup Vim Raises $24 Million
Founded in 2015, Vim develops an online service that helps patients and healthcare providers find, schedule, and receive care from doctors and specialists
San Francisco-based health tech startup Vim Inc. has raised a $24 million series B funding round, the company announced Monday. The round was led by Optum Ventures and Premera Blue Cross, with participation from Great Point Ventures and Sequoia Capital.

Founded in 2015, Vim develops an online service that helps patients and healthcare providers find, schedule, and receive care from doctors and specialists. The company's service is currently available in California, Washington, Alaska, Florida, and Texas, and the company intends to use the funding to expand its service to additional U.S. states in 2020, including New York and New Jersey, and to expand its team in both Israel and the U.S., Vim's co-founder and CEO Oron Afek said in a Sunday interview with Calcalist.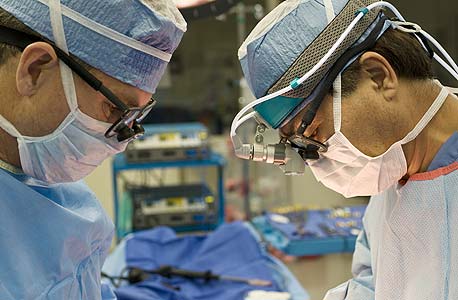 Healthcare service (illustration). Photo: Shutterstock

The healthcare system in the U.S. is the most expensive in the world, and Americans spend more money on healthcare annually than the entire GDP of the world's fourth-largest economy Germany, many times as a result of random or problematic pricing, Afek said. By matching up patients with doctors who fit their specific needs Vim is able to save healthcare providers money, Afek said.

Headquartered in San Francisco with a research and development office in Tel Aviv, Vim has raised $37 million to date, according to the company's statement.

This article has been updated to include Premera Blue Cross as having led the round alongside Optum Ventures following an updated statement by the company.