Brief
Netafim President and CEO Ran Maidan to Step Down
Prior to joining Netafim in 2014, Maidan headed the Asia-Pacific, Africa, and Middle East operation of Israeli pesticides manufacturer Adama
Ran Maidan, CEO and president of Israeli drip-irrigation company Netafim Ltd., announced Sunday he will be stepping down from his position by mid-2020. No announcement has been made yet regarding his successor.
Prior to joining Netafim in 2014, Maidan headed the Asia-Pacific, Africa, and Middle East operation of Israeli pesticides manufacturer Adama Agricultural Solutions Ltd., formerly known as Makhteshim-Agan.
In early 2018, Mexico-based pipes and chemicals company Mexichem SAB de CV acquired an 80% stake in Netafim at a $1.9 billion valuation.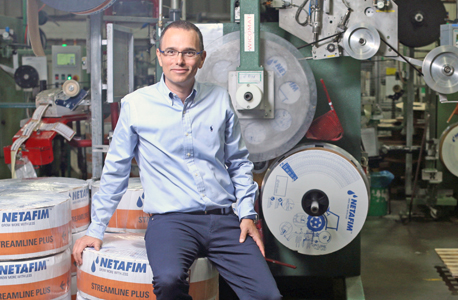 Ran Meidan. Photo: Amit Sha'al