Content Discovery Company Taboola to Set Up Jerusalem R&D Center
Initially, Taboola intends to hire a few dozen people for its new center, who will develop algorithms and products independently but also collaborate closely with the company's Ramat Gan development center, according to founder and CEO Adam Singolda
Content discovery company Taboola.com Ltd. will be opening a research and development center in Jerusalem later this year, founder and CEO Adam Singolda said in an interview with Calcalist. The company is currently in the last stages of scouting an office location in the city.

Founded in Tel Aviv in 2006, New York-headquartered Taboola is one of the leading companies in its domain, publishing links with titles like "you won't believe what these child stars look like today!" on thousands of publisher websites and taking its cut from the revenues generated. The company has an annual turnover of over $1 billion and raised $160 million from investors including Fidelity Investments, Marker and Steadfast Capital, Baidu, Comcast Ventures, Groupe Arnault, Planven Investments, China Everbright, Rancilio Cube, Yahoo Japan, Advanced Network Solutions, Bearing Capital, TDJ Pitango Ventures, dmg ventures, and Carlo De Benedetti, according to Pitchbook data. In March, the company acquired the Start division of Israel-headquartered mobile marketing services provider Celltick Technologies Ltd.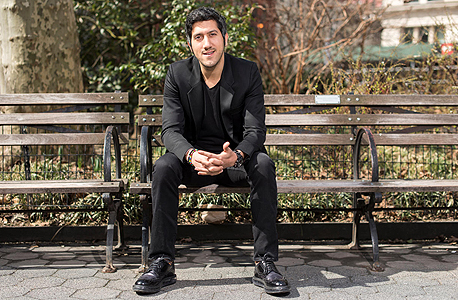 Adam Singolda. Photo: David Pexton

Taboola has around 1,400 employees globally across 20 offices, and over 600 of them are located in Israel, mostly employed in the company's development center in Ramat Gan in the greater Tel Aviv area.

Initially, Taboola intends to hire a few dozen people for its new Jerusalem center, who will develop algorithms and products independently but also collaborate closely with the company's Ramat Gan development center, said Singolda. "The new center follows the development center we opened in Be'er Sheva in 2017," he added.