Tene Fund to Buy Controlling Stake in Industrial Valves and Actuators Company Habonim
Founded in 1949, Habonim manufactures valves and actuators for the chemical, oil, and gas industries
Israel-based Tene Investment Funds Ltd. will be acquiring a 74% stake in Habonim Industrial Valves & Actuators Ltd. for NIS 100 million (approximately $28.3 million), according to one person familiar with the matter who spoke to Calcalist on condition of anonymity. The deal, which is being made according to a company valuation of NIS 130 million (almost $37 million), is nearing closure, the person said. Most of the funds will go into the company, which will issue new stock for the deal.

Founded in 1949 and based in Kfar HaNassi, a kibbutz in northern Israel, Habonim manufactures valves and actuators for the chemical, oil, and gas industries. Its sales are estimated at NIS 100 million to NIS 150 million (approximately $28.3 million to $42.5 million) a year, most of them to companies outside of Israel.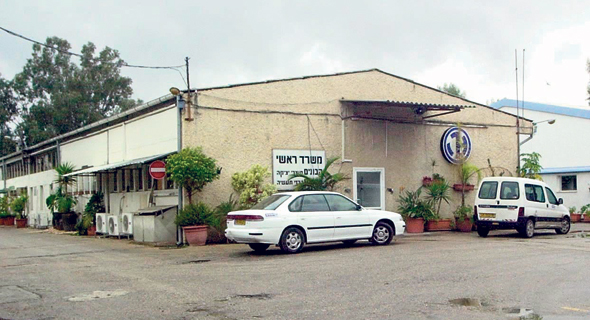 Habonim's factory in Kfar HaNassi. Photo: Ephraim Shrir
For the acquisition, Tene will use its fourth fund, which closed $410 million in commitments in September 2017 to invest in exporting companies. This is Tene's third deal for its fourth fund.