No-Checkout Shopping Startup Trigo Raises $22 Million
Founded in 2017, Trigo Vision uses in-store ceiling-mounted cameras to identify items picked up by customers, automatically charging them as they leave the store to create a no-checkout shopping experience
Tel Aviv-based shopping automation startup Trigo Vision Ltd. has raised a $22 million series A funding round, the company announced Monday. The round was led by Red Dot Capital, with participation from previous investors Vertex Ventures and Hetz Ventures. The new round brings the company's total equity raised to date to $29 million.

Founded in 2017, Trigo uses in-store ceiling-mounted cameras to identify items picked up by customers, automatically charging them as they leave the store to create a no-checkout shopping experience.

In November, the company announced Tel Aviv-listed Shufersal Ltd., Israel's biggest supermarket chain, would be implementing its technology in 272 stores over the next five years.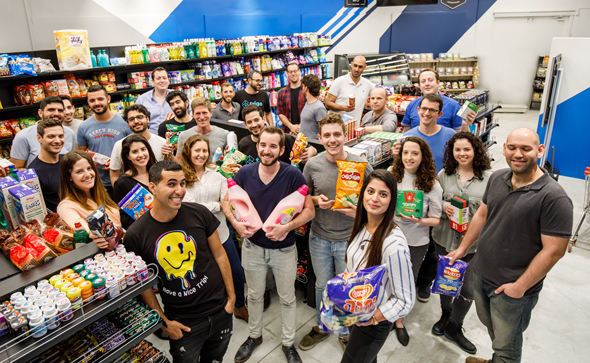 Trigo Vision. Photo: Nir Ben Zvi