SKY Private Equity Acquires Aztek Technologies
Israel-based Aztek offers cloud environment planning and implementation as well as software license agreement management for enterprise customers
Israel-based private equity firm SKY Private Equity has signed an agreement to acquire Aztek Technologies (1984) Ltd. for an undisclosed sum.

Approached for comment, Aztek CEO Mark Blank confirmed the acquisition, stating it is the first step of implementing the company's growth and expansion strategy. SKY senior partner Amir Erben stated that the fund sees much opportunity in Aztek's industry, and especially its cloud business.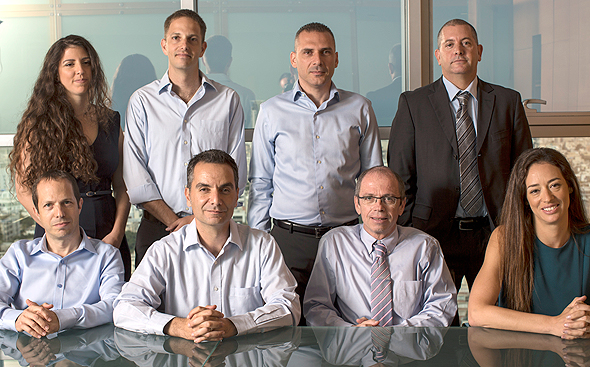 SKY Private Equity's team. Photo: PR
Based in Israeli town Modi'in Makabim-Re'ut, Aztek was founded in 1984 by Yoel Zaltsman and employs a few dozen people. The company offers cloud environment planning and implementation as well as software license agreement management for enterprise customers. Its annual revenue is estimated at hundreds of millions of shekels.
Founded in 2005, SKY focuses on mature Israeli companies in a variety of domains including industry, commerce, services, and telecommunication. The firm raised $450 million to date across three funds. The third fund closed at $200 million two years ago and among its prominent limited partners are investment house Migdal Capital Markets, Israel-based insurance company Menora Mivtachim Group, and Discount Bank.