Adler Real Estate to Acquire TASE-Listed ADO Group for 708 Million Euros
Israel-headquartered ADO, which invests in the Berlin real estate market, will delist from TASE following the deal
Germany-headquartered Adler Real Estate AG announced on Monday a deal to acquire all shares of Tel Aviv-listed holding group A.D.O. Group Ltd. (ADO Group) for 708 million euros, with JP Morgan providing acquisition financing.

Adler stated the acquisition will give it a 33% stake in ADO Properties S.A, a Frankfurt-listed residential real estate company that invests mostly in Berlin with a portfolio worth 4.4 billion euros.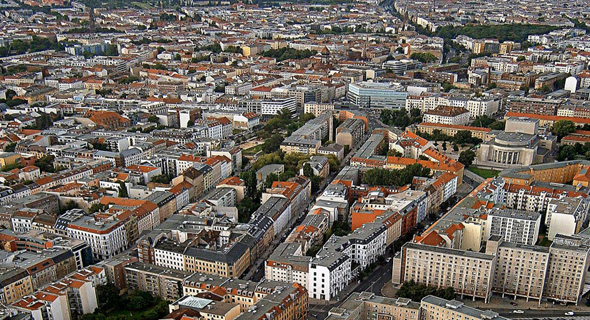 Berlin. Photo: Pixabay
The sum Adler agreed to pay, which reflects a valuation of 25.75 euros per share for ADO Group, is an 83% premium on ADO's trading price on Sunday market close, and a 102% premium on the stock's average price over the last 30 days of trading. Like all companies dealing with the Berlin real estate market, ADO's stock dropped significantly since the "Mietendeckel" proposal, which aims to freeze rent in the city for a duration of five years, was passed by the Berlin Senate in June.