Kik Considers Shutting Down Messaging App
The 70 employees of Kik's Israeli cryptocurrency subsidiary Kin received layoff notices Monday
Waterloo, Ontario-based Kik Interactive Inc., the developer of popular mobile messaging app Kik, is considering shutting down its app, according to two people familiar with the matter who spoke to Calcalist on condition of anonymity. The company is moving all the app's users to alternative platforms, they said. The 70 employees of Kik's Israeli cryptocurrency subsidiary Kin received layoff notices Monday, though some will be offered the option of transferring to a new company that is based on the same technology, they added.

Kik was founded in 2009 by several Canadian students. The app was released in 2010, gaining one million users within two weeks, eventually reaching 300 million users at its peak. Investors include China-based Tencent Holdings Ltd., Union Square Ventures, and Spark Capital.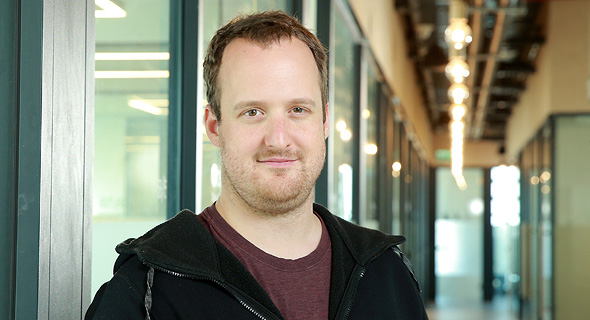 Kik founder and CEO Ted Livingston. Photo: Orel Cohen

After several investment rounds, the latest of them according to a $1 billion valuation, Kik decided to hold an initial coin offering in September 2017, raising $98 million. Kik released its virtual token Kin in 2018 with the aim of creating a decentralized digital services ecosystem for companies that operate online. Despite Kin's initial success the token lost the majority of its value, today trading at $0.000012.

Kin's Israeli operation is based on the company's January 2017 acquisition of Tel Aviv-based communications company Rounds Entertainment Ltd. The financial details of the deal were not disclosed, but reported at the time to be valued at $60 million to $80 million.

In June, the U.S. Securities and Exchange Commission sued Kik, claiming its ICO was illegal as it did not regulate the offering. The SEC also claimed the ICO was intended to fund the company's messaging aim, in contrast to Kik's stated aim, and thus that Kik did not provide investors with the entire picture during the offering.

Both Kik and Kin have yet to reply to a request for comment.