WeWork CEO Adam Neumann Begins Talks About his Role, Report Says
After a week of reports that hinted at Neumann's dwindling support among board members and shareholders, Reuters reported Monday the founder could end up stepping down
WeWork co-founder and CEO Adam Neumann has started holding talks pertaining to his future at the company with shareholders and members of WeWork's board of directors, Reuters reported Monday. A potential outcome could be that Neumann ends up losing his title, Reuters said.

The past week has been rife with reports about Neumann's dwindling support among the company's investors and board, with CNBC reporting Monday that SoftBank founder and CEO Masayoshi Son is also pressuring him to step down. The dissent occurred following WeWork's unsuccessful IPO attempt earlier this month. The company's discussed valuation plummeted from around $47 billion to under $20 billion as investors met the company's public prospectus with many raised eyebrows and not much enthusiasm. Neumann was reportedly still pushing to go ahead with the IPO when SoftBank started backtracking out of fear that a down round would impact its ability to raise its second Vision fund.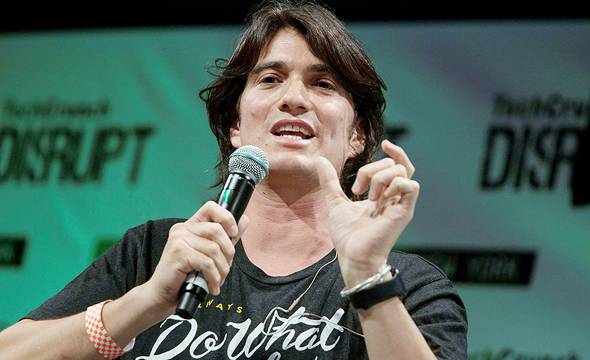 WeWork co-founder and CEO Adam Neumann. Photo: Bloomberg

Neumann has not yet agreed to step down, Reuters said, adding that unsuccessful talks could still lead to the previously planned board challenge.