Ransomware Protection Startup Odix Receives 2 Million Euros EU Grant
Odix develops technology to provide file-based attack protection that disarms different malware, including ransomware
Israel-based ransomware protection startup Odix, registered as Operations & Data Integrity Ltd., was awarded a 2 million euros (approximately $2.19 million) grant from Horizon 2020, the European Union's research and innovation program, the company announced last week.

Based in Rosh HaAyin, a town in central Israel, Odix develops technology to provide file-based attack protection that disarms different malware, including ransomware. Founded in 2009, the company currently employs 11 people, according to Pitchbook data. The company lists insights company Dun & Bradstreet Corp. and the European Investment Bank (EIC) as customers.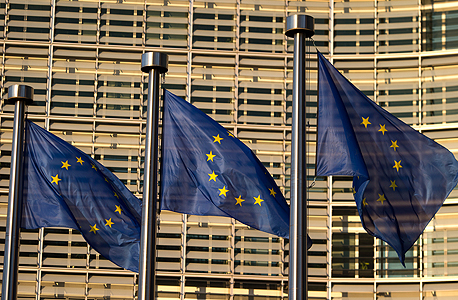 European Union. Photo: Bloomberg

Israel has been a partner in the Horizon program, launched in 1984, for the past 23 years. In Israel, the program is carried out by the Israel Innovation Authority (IIA), the government's tech investment arm, through the Israel-Europe Research and Development Directorate (ISERD).