Playbuzz CEO Shaul Olmert to Step Down
Olmert has served as CEO of the content company since its founding in 2013. Tom Pachys, who co-founded the company with Olmert, will replace him as head
Shaul Olmert, co-founder and CEO of interactive content company Playbuzz Ltd., is stepping down. In an email sent to Playbuzz employees and viewed by Calcalist, Olmert said that he would stay with the company in a new capacity, taking on the role of president. Tom Pachys, who co-founded Playbuzz with Olmert in 2013, will replace him as CEO.

Playbuzz started as a content creation platform offering interactive content formats such as polls, listicles, and quizzes, later expanding its activity to offer branded content for commercial partners published on third-party websites. The company was launched out of Tel Aviv and later moved its headquarters to New-York, operating additional offices in Moscow, London, São Paulo, Los Angeles, Hamburg, and Lviv, Ukraine. According to Pitchbook data, Playbuzz has raised nearly $70 million to date from backers including Viola Growth Management Fund, 83North Ltd., and The Walt Disney Company.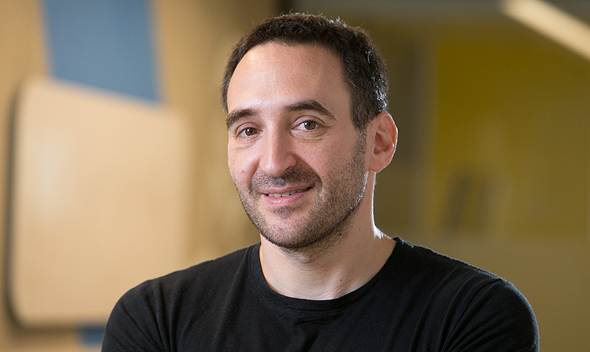 Playbuzz co-founder Shaul Olmert. Photo: Orel Cohen

In June 2018, Playbuzz underwent organizational restructuring, laying off 25 of its 180 employees. At that time, Olmert told Calcalist that the company was in the process of a strategic pivot.