Insurance Software Company Sapiens Acquires Spanish Insurance Company Cálculo
Employing more than 2,500 people globally, Sapiens develops software solutions for the insurance and financial industries
Nasdaq-listed, Israel-based insurance software company Sapiens International Corporation N.V. has entered into a definitive agreement to acquire Madrid-headquartered insurance consulting company Calculo S.A., the former announced Thursday. The financial details of the acquisition were not disclosed.

The acquisition will assist Sapiens to enter the Spanish market, Roni Al-Dor, Sapiens president and CEO, said in a statement.

Founded in 1982 and based in Holon, a town in the Tel Aviv metropolitan area, Sapiens develops software for the insurance and financial industries. With multiple global subsidiaries, Sapiens has more than 2,500 employees and over 400 clients, according to company statements.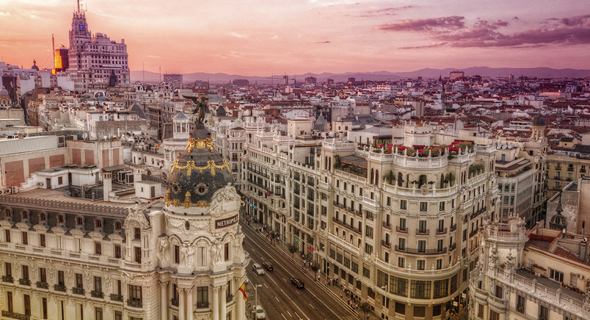 Madrid. Photo: Getty Images