Teva Part of $50 Billion Opioid Settlement Deal, Report Says
Teva, a second drugmaker, and the three largest drug distributors in the U.S. have agreed with multiple states on a settlement framework ahead of Monday's trial, the New York Times reported Thursday
Teva Pharmaceutical Industries Ltd. has joined forces with another drugmaker and the three largest drug distributors in the U.S. to negotiate a settlement worth almost $50 billion with multiple states, the New York Times reported Thursday.

Teva is one of many drugmakers and distributors facing multiple lawsuits in the U.S. for their alleged role in the country's opioid abuse epidemic. A trial to discuss over 2,000 lawsuits has been set for Monday, October 21, in federal court in Cleveland, Ohio. Over the past few weeks, there have been several reports of companies attempting to reach settlements ahead of the trial, with Bloomberg reporting Wednesday that Teva was negotiating an $18 billion settlement, to be paid mostly in drugs.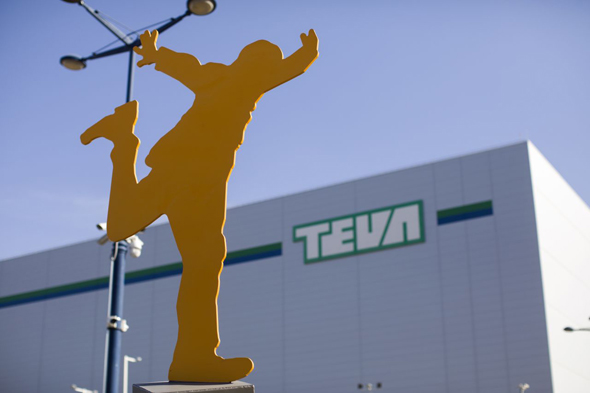 Teva. Photo: EPA

According to the NYT, the other parties in the settlement negotiations are drugmaker Johnson & Johnson, and drug distributors are McKesson Corp., AmerisourceBergen Corp., and Cardinal Health Inc. The latter three, which together supply 90% of the U.S.'s entire drug supply, were in talks to pay a collective $18 billion over 18 years, the Wall Street Journal reported Tuesday.

The NYT stated the $50 billion settlement is currently intended to be a monetary payment of

$20 billion to $25 billion, with the rest paid in addiction-treatment drugs, supplies, and delivery services.

Teva's spokesman has stated on Wednesday the company will not comment on any matters related to the trial.