Teva Announces $23.25 Billion Opioid Abuse Settlement Agreement
Teva announced on Monday a settlement with both Cuyahoga and Summit counties of Ohio, averting the trial scheduled for later that day, and an agreement in principle for a global settlement framework
Teva Pharmaceutical Industries Ltd. announced on Monday it has reached an agreement in principle with attorneys general from North Carolina, Pennsylvania, Tennessee, and Texas, and with certain private plaintiffs, for a global settlement framework of the opioid abuse-related lawsuits against it.
According to the framework, Teva will donate buprenorphine naloxone, a medication used to treat opioid use disorder, in quantities valued at around $23 billion in wholesale acquisition costs. The amount Teva will donate will cover the majority of what U.S. patients are estimated to need over the next decade, the company said. Teva will also pay $250 million over the next 10 years.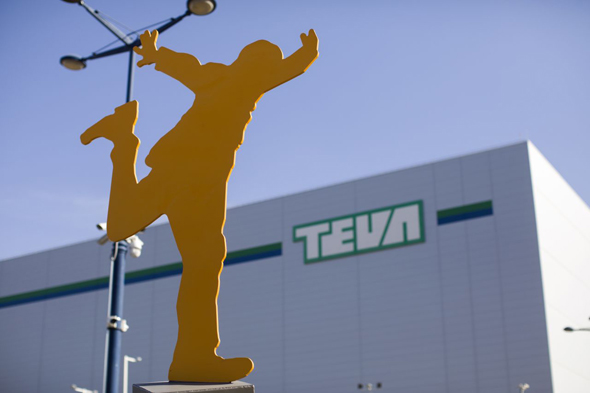 Teva. Photo: EPA
Teva also announced on Monday a settlement agreement with both Cuyahoga and Summit counties of Ohio, whose lawsuits were set to be discussed in a Cleveland federal court the same day. The agreement removes Teva from the Track 1 opioid litigation. Under it, Teva will provide both counties with buprenorphine naloxone valued collectively at $25 million over the next three years, as well as a cash payment of $25 million paid over the same period of time.
The settlement framework will put an end to most claims against Teva. Earlier this month, Wells Fargo analyst David Maris estimated the fine the company faces could be as high as $5 billion.
Following the announcement, Teva closed 8.67% up on NYSE Monday.
Teva is just one of many opioid manufacturers and distributors who have been forced to shoulder the blame for the U.S.' opioid abuse epidemic. Around 2,500 lawsuits were set to be discussed on Monday's trial, filed by states, counties, cities, and others, and Teva was not the only company scrambling to reach a settlement out of court in the weeks before.
McKesson Corp., AmerisourceBergen Corp., and Cardinal Health Inc., which between them distribute around 90% of all U.S. drugs, also reached a settlement with the two Ohio counties on Monday, agreeing to pay $215 million between them. Talks they had been involved in to reach a more global settlement failed Friday. As the distributors and Teva were the main defendants in the track 1 litigation—Johnson & Johnson having reached a $20.4 million settlement with the two counties earlier this month, as did Allergan and Purdue Pharma—Monday's trial has been averted. One defendant, Walgreens Boots Alliance, has not yet reached a settlement and will be rescheduled for trial at a later date.