Toyota's Truck Subsidiary Hino Partners With Israeli Flat Chassis Startup REE
Hino uses REE's technology, which enables a vehicle's drive components to be fully integrated into a wheel, for its flat truck chassis for electric vehicles
The Toyota Group's truck subsidiary Hino Motors Ltd. and Tel Aviv-based automotive Startup REE announced a strategic collaboration on Wednesday. As part of the agreement, the financial terms of which were not disclosed, Hino has used REE's technology, which enables a vehicle's drive components to be fully integrated into a wheel, for its flat truck chassis for electric vehicles. Called FlatFormer, the new chassis was introduced at the 46th Tokyo Motor Show on Wednesday.

The FlatFormer's light design offers optimized use of space and energy efficiency as well as flexibility, allowing plug and play add-ons to be used to optimize the vehicle's internal configuration, the companies said in a statement.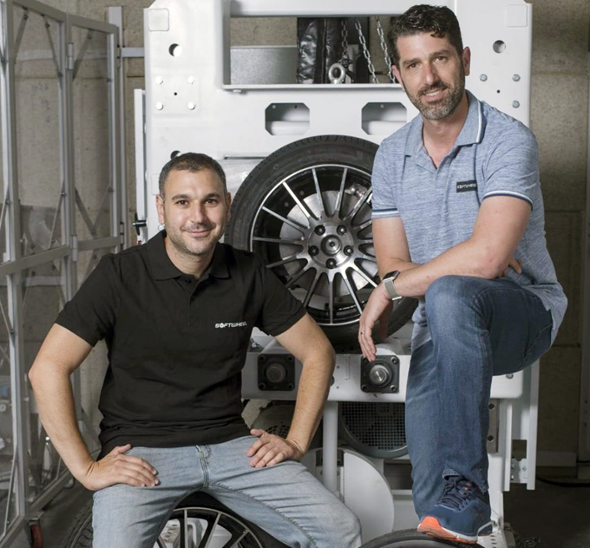 REE founders Ahishay Sardes (left) and Daniel Barel. Photo: Yuval Chen

REE, which emerged from stealth earlier this year, was founded by Daniel Barel and Ahishay Sardes, who also founded SoftWheel Ltd., a Tel Aviv-headquartered company developing a similar technology.