SoftBank Signs Agreement to Take Over WeWork
The doubledown, which includes $5 billion in new financing, a $3 billion tender offer to existing shareholders, and the acceleration of an existing commitment for another $1.5 billion in funding, will give SoftBank an 80% stake in WeWork but not a voting majority
Japanese holding company SoftBank announced on Wednesday an agreement to bankroll struggling co-working company WeWork in exchange for gaining control of the company. With $5 billion in new financing, a $3 billion tender offer to existing shareholders, and the acceleration of an existing commitment for another $1.5 billion in funding, Softbank will increase its stake in the company from around 30% to around 80% fully diluted. The new funding will not give SoftBank the majority of voting rights.

Co-founder and former CEO Adam Neumann, who stepped down to become chairman of the board following WeWork's disastrous attempt to go public in September, will become a board observer instead. According to the announcement, WeWork's board will be expanded and receive voting control over Neumann's shares.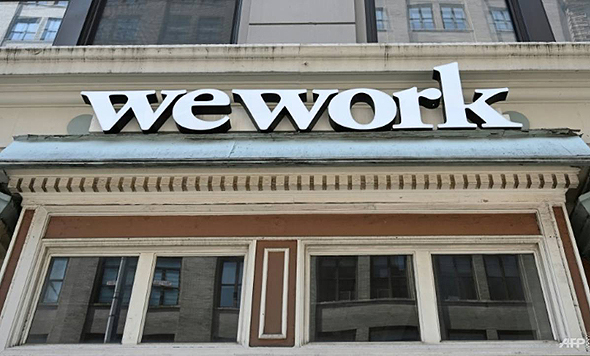 WeWork. Photo: AFP

On Tuesday, Reuters reported the majority of the details, citing sources. Reuters also reported that SoftBank has agreed to pay Neumann $685 million to step down, extended him a $500 million loan to repay a credit line from JP Morgan, and agreed to pay him $185 million for a four-year position as a consultant to WeWork, though this was not confirmed by SoftBank. As Neumann currently owns around a fifth of WeWork, he would be walking away with around $1.7 billion overall.