Insight Partners Opens Israeli Office
This is the New York-based venture capital firm's first international office. Insight has over $20 billion in assets under management and has backed more than 300 companies worldwide
New York-based venture capital and private equity firm Insight Partners announced on Monday the opening of a Tel Aviv office. This is Insight Partners' first office outside of New York. The Tel Aviv office will be led by senior associate Daniel Aronovitz.

Incorporated in 1995 as Insight Venture Management LLC, Insight Partners has over $20 billion in assets under management and has backed more than 300 companies worldwide, according to company statements. In Israel, Insight has invested over $700 million across more than 15 active deals. Insight was an early investor in Tel Aviv-based, Nasdaq-listed website building company Wix.com Ltd. Among Insight's Israeli portfolio companies are cybersecurity company Checkmarx Ltd., Jerusalem-based content creation app developer Lightricks Ltd., and team management and productivity startup Monday.com Labs Ltd.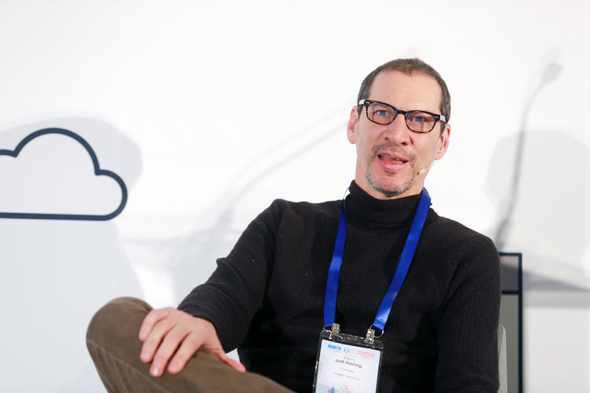 Insight Partners Managing Director Jeff Horing. Photo: Orel Cohen

Earlier this year, Insight acquired the lion's share of the portfolio of Israeli venture capital fund Genesis Partners' fourth fund, Genesis Partners IV, which includes several startups already backed by Insight. In a February statement, Jeff Horing, Insight's co-founder and managing director, said the acquisition indicates Insight's commitment to regional innovation in Israel.

In 2018, speaking at Calcalist's Mind the Tech conference in New York, Horing said that Israel is the highest-density geography in Insight Venture Partners' portfolio.

Insight partner Teddie Wardi told Calcalist Friday that the decision to open a Tel Aviv office coincided with the firm's growing activity in Israel. "We've made some meaningful investments here, including the acquisition of Genesis' portfolio," Wardi said. "We are seeing the number of companies emerging from this market going up, and decided a local presence will let us meet companies in earlier stages."

One of the main problems of the private tech market today, according to Wardi, is too-high company valuations and the chase after unicorn status. "Our approach is to invest in high-quality companies with flexibility and the ability to reach profitability," he said.

One of the key fields of interest for Insight is cybersecurity, Wardi said. "We are prominent investors in this field, having invested in 14 cyber companies to date, and we believe it is possible to build giant companies in this sector," he said. "The cyber companies coming out of Israel could reach valuations in the billions of dollars."