Social Trading Company eToro Expands Offices
Etoro enables users to invest in a wide range of financial assets, including cryptocurrencies
Tel Aviv-based financial trading company eToro Group Ltd. has recently signed an agreement to lease the 39th floor of a 40-story building in Tel Aviv suburb Bnei Brak, the company announced Sunday. The company has previously signed agreements to lease floors 30-33, 37, and 38 in the same building, called the Champion Motors Tower. The new lease brings the company's total space in the building to 7,500 square meters.

For the 39th floor, which spans 1,700 square meters, the company will be shelling out approximately NIS 13 million ($3.68 million) over a ten-year period.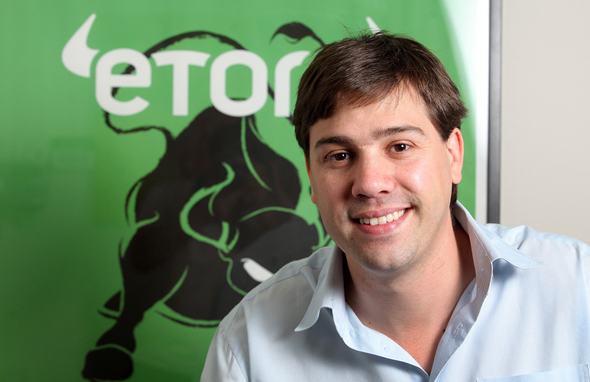 eToro CEO Yoni Assia. Photo: Orel Cohen

Founded in 2007, eToro enables users to invest in a wide range of financial assets, including cryptocurrencies. The company launched a pilot blockchain wallet in 2017, and in 2018 launched a final version called eToroX. The company raised around $162 million to date from investors including China Minsheng Financial Holdings, SBI Holdings, and Korea Investment Partners. The company employs 470 people in Israel.