P2P Investment Startup Tarya Raising Round at $400 Million Valuation
The Israel-based company raised a $3 million round in 2015 at a company valuation of $20 million
Israel-based peer-to-peer (P2P) investment startup Tarya P2P Ltd. is raising a round of between $25 million and $30 million round according to a $400 million valuation, in return for a 5%-7% stake in the company. The company is also planning a public investment round of between $75 million and $90 million at a similar valuation within 18 months.

The current round is a rather small one, and in the next one Tarya will need to hire an investment bank, co-founder and CEO Eyal Elhayany told Calcalist in an interview. The European market is ready for Tarya's technology, and in France alone the market is estimated at $500 billion euros, Elhayany said, adding that the company is aiming for a 5% market share in France.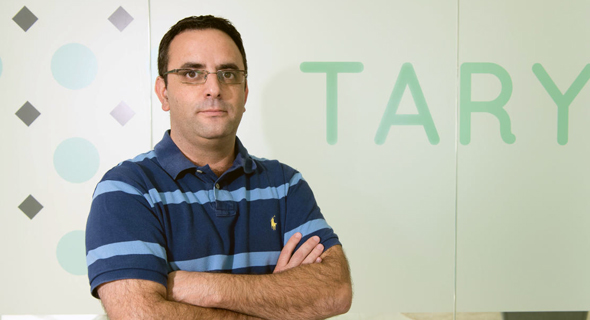 Tarya co-founder and CEO Eyal Elhayay . Photo: Strugo Photography

France is Tarya's first target in its integration into the European market, and investors currently discussing possible participation in the round are French investment and asset management firm AXA Group and Paris-headquartered venture capital firm Partech. Tarya intends to expand to Germany and Poland at a later date.

Founded in 2014 by Elhayany, Varda Lusthaus, and Assaf Shlush, Tarya extended NIS 3 billion (approximately $850 million) worth of credit to date and has over 18,000 users. The company raised a $3 million round in 2015 at a $20 million valuation, a third of the sum from French businessman Pierre Besnainou. The company's three founders currently hold a combined 50% stake in the company, while the rest is split between the 2015 investors and the company's employees.