Cannabis Company Medivie Files Patent for Toothpaste Stand-In Cannabis Gum
According to the company, tests held so far showed that the gum cleans around 98% of mouth bacteria, removes plaque, and whitens teeth
This is a mouthful: Tel Aviv-listed cannabis company Medivie Therapeutic Ltd. is developing a toothpaste stand-in cannabis gum. A subsidiary of the company, Mustix Ltd., has filed a patent request for a gum-like dental product with cannabis as one of its ingredients, Medivie announced in a stock exchange filing Sunday. Medivie owns an 85% stake in Mustix.

Mustix is set to start clinical trials soon in collaboration with the Hebrew University of Jerusalem, a partnership announced in August. Mustix committed to funding development in exchange for an exclusive international license, while the university is entitled to royalties. The trials are expected to end in April 2020.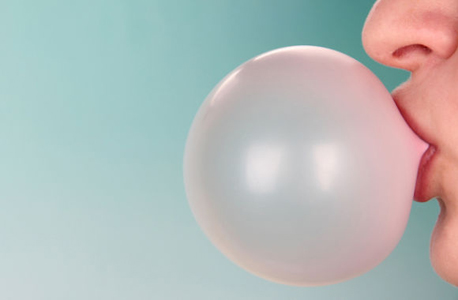 Gum (illustration). Photo: Shutterstock

According to Medivie, tests held so far showed that the gum cleans around 98% of mouth bacteria, removes plaque, and whitens teeth, and could even make toothpaste and mouthwash superfluous. The gum will provide the same result as brushing your teeth, or perhaps surpass it, Medivie CEO Menachem Cohen told Calcalist in an interview.