VMware CEO Counts on AI, 5G, and IoT for Future Growth
Patrick Gelsinger sat with Calcalist for an interview Tuesday at VMware's annual conference in Barcelona
In August, enterprise software company VMware Inc. announced an agreement to acquire cloud platform company Pivotal Software Inc. for $2.7 billion. The deal—which will enable VMware to expand its cloud offering—is expected to close by the end of the year, VMware CEO Patrick Gelsinger announced Tuesday at the company's annual conference in Barcelona.

VMware is neutral, Gelsinger told Calcalist in an interview. Its software can work with various vendors, such as HP, Lenovo, IBM, Amazon, Microsoft, and SAP. The company's technology enables collaboration with many of the rivals of its parent company, Dell, and though it has expanded from its initial specialization, virtualization, it still operates only in the infrastructure sector.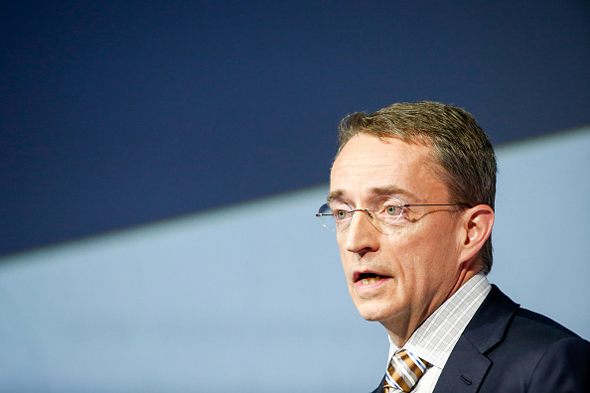 VMware CEO Patrick Gelsinger. Photo: Getty Images

VMware is not an app company, Gelsinger said, but a company that provides others with the foundation needed to operate their business. "We are not Facebook and we don't care if two billion people know our name," he explained. "What is important to us is that the 200,000 relevant people will know us and rely on us."

When Dell acquired EMC in 2016, many speculated ownership of VMware was the real objective. EMC has a market capitalization of $66.7 billion today, almost double Dell's market capitalization, and it contributes a lot to the stock value of Dell and EMC. Gelsinger confirmed that VMware is very important to Dell-EMC. The company's annual growth target is 12%, he said, it beats forecasts every quarter, and they have no intention of changing their revenue estimates.

According to Gelsinger, VMware is counting on domains like artificial intelligence, 5G, and IoT to expand its operations. It is a 10-year round that is just starting, he said, but the company could profit a lot from those sectors. For 5G, the real revolution will be for devices, and VMware will provide the platform for it, he said.