Chinese-Owned Playtika Mulls IPO, Reports Say
A failed merger plan with Shenzhen-listed Giant Network Group has caused Playtika to change course and seek an initial public offering in an undisclosed western stock exchange, Chinese media reported Tuesday
Chinese-owned Israeli online gaming company Playtika Ltd. is considering going public, according to Chinese media reports. On Tuesday, Chinese media outlet Caixin reported that a failed merger plan with Shenzhen-listed Giant Network Group Co. Ltd. has caused the gaming company to change course and seek an initial public offering in an undisclosed western stock exchange.

Playtika was approached for comment by Calcalist and has yet to respond.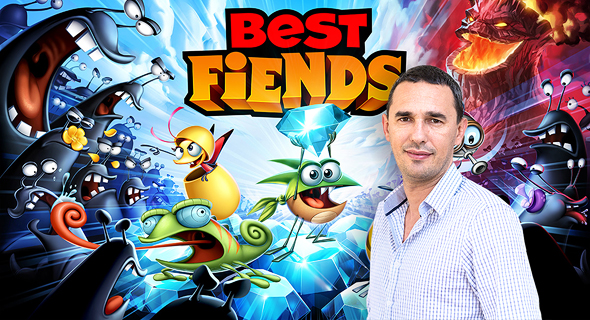 Playtika CEO Robert Antokol. Photo: PR

Playtika is owned by Chinese consortium Alpha Frontier Ltd., which bought it in 2016 for $4.4 billion. Playtika develops free-to-play virtual casino applications and online games and reports over 27 million monthly active users. The company was founded in 2010 and is headquartered in Herzliya, employing more than 3,000 people across 18 global offices, 800 of which, including its management team, are based in Israel.

Earlier this week, Calcalist reported that Playtika was in the process of expanding its operations in Israel, and is looking to recruit 100 development, analytics, and marketing employees.

In August, Playtika acquired Finnish mobile game publisher Seriously, incorporated as Seriously Digital Entertainment Ltd. for an estimated $275 million.