Israeli Credit Card Startup CreditStacks Raises $10 Million
CreditStacks offers credit cards to U.S. customers that have no credit history
Credit card startup CreditStacks Inc. raised $10 million in a funding round led by Strathmore Group with no other investors disclosed, the company announced Thursday. The company also stated it has raised a $100 million credit line to fund the credit it extends to customers. Additionally, the company announced its intention to rebrand as Jasper as of the first quarter of 2020. The company raised a $4 million round in January 2018.

Founded in 2015 by Israeli-born entrepreneurs Elnor Rozenrot, Jonathan Jacobi, and Shahar Nechmad, together with American banker Robert Hartheimer, CreditStacks offers credit cards to U.S. customers that have no credit history. The company has offices in Tel Aviv, New York, and San Francisco, and employs 33 people.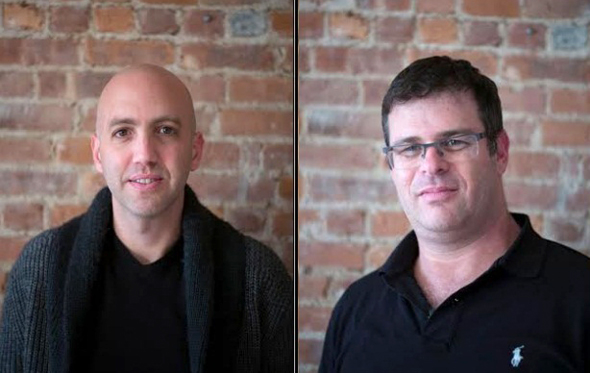 Two of CreditStacks founders, Elnor Rozenrot and Shahar Nechmad. Photo: Bernan Goldstein
Rozenrot, who is also CreditStacks' CEO, told Calcalist in an interview that the company intends to expand its teams in both Israel and the U.S. and possibly raise more credit.