New Fund to Invest in Kosher Real Estate Startups
BuiltUp Ventures aims to raise $50 million to invest in real estate technology startups that operate according to Jewish religious laws
A new Tel Aviv and New York-based venture fund intends to invest exclusively in kosher startups. BuiltUp, founded earlier this year by Haredi businessman Eli Gross, is looking to invest in early stage real estate technology startups that operate according to Jewish religious laws.

In a Thursday interview with Calcalist, Gross said that Builtup has raised $4 million so far, and intends to raise a total of $10 million by the end of the year. By the end of 2020, Gross said, the fund intends to raise a total of $50 million. To date, BuiltUp has invested in seven companies, he said. Oded Eliashiv, managing partner at BuiltUp, told Calcalist that the fund aims to invest up to $1 million in each of its portfolio companies.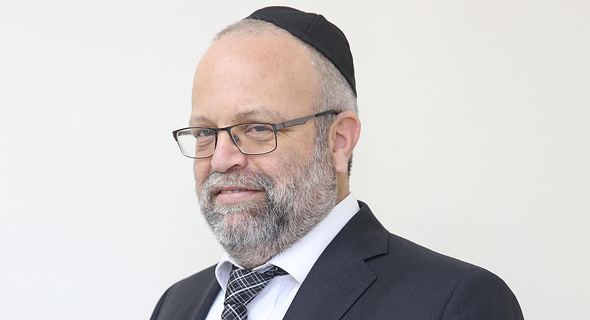 BuiltUp co-founder Eli Gross. Photo: Jacob Cohen

Gross, who is the founder of Jerusalem-based investment company Besadno Group, told Calcalist that BuiltUp is planning to raise the majority of its funds within the ultra-Orthodox Jewish community in Brooklyn. "For the ultra-Orthodox community, investing with us guarantees that the money goes to companies that match their beliefs," Gross said. "We will not invest in companies that do not observe the Shabbat. Any company that does not observe the rules of the Torah, we will not back it."

In 2017, the Israel Securities Authority (ISA) fined Gross NIS 300,000 (approximately $85,000) for offering hundreds of ultra-Orthodox investors investment opportunities in companies without approving them with the Israeli regulator first.

Replying to Calcalist's request for comment, a spokesperson for Besadno Group said that the ISA has recognized the offenses as technical in nature, and that the group has collaborated with the ISA. The spokesperson added that Besadno group has updated its procedures since.