California-Based Accelerator Expert Dojo Selects Four Israeli Startups
This is Expert Dojo's first international cohort, comprised of 10 startups from India, Italy, Spain, Ireland, the U.K., and Israel
Santa Monica, California-based accelerator Expert Dojo has selected four Israeli startups for its first international cohort, Expert Dojo announced last month. Ten startups from India, Italy, Spain, Ireland, the U.K., and Israel are set to participate. Each company will be flown to Santa Monica and receive $100,000 as part of the program.

The four Israeli startups selected are smart cities startup Urbanico, crowdsourced music video startup ClipAisle, premature birth-detector startup GynIsUs Ltd., and telephone scam blocker startup Elefend Ltd.

Accounting firm BDO Israel and the law firm Pearl Cohen are the liaisons for Expert Dojo's activities in Israel.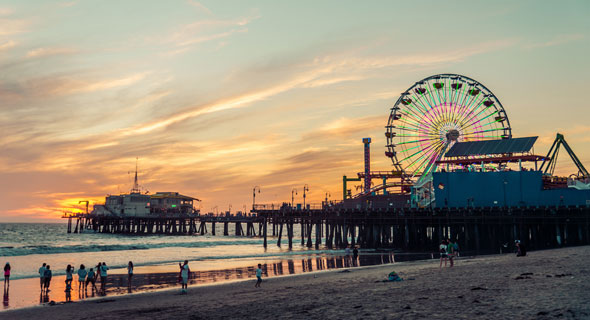 Santa Monica, California. Photo: Shutterstock