Final Regulator Greenlights Sale of Israel's Biggest Telecom to Searchlight
In June, private equity firm Searchlight agreed to pay almost $140 million for a controlling share in Bezeq
Israeli Minister of Communication David Amsalem has signed off on the acquisition of Israel's largest telecommunication company Bezeq by private equity firm Searchlight Capital Partners. Bezeq's direct controlling shareholder B Communications (BCOM) Ltd. announced the approval Monday in a filing to the Tel Aviv Stock Exchange. Amsalem was the final regulatory authority needed to approve the deal, which has already been greenlit by all other relevant bodies, including the Ministry of Defense and the Israel Security Agency, also known as Shin Bet.

In June, Searchlight agreed to acquire a controlling stake in Bezeq for NIS 485 million (approximately $138.8 million), as part of the NIS 3 billion (approximately $848 million) debt reconstructing of BCOM and its parent company, Israel-based communication company Internet Gold Golden Lines Ltd. The sale is planned to close by November 24, meaning Amsalem's approval was needed by Tuesday to meet the time schedule set by Searchlight.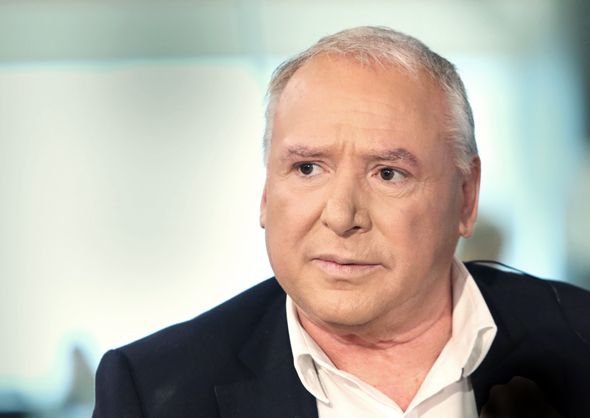 Israeli Minister of Communication David Amsalem. Photo: Avi Mualem
Amsalem refused to sign off on the deal unless he received a guarantee from Israel's attorney general Avichai Mandelblit that the latter will not charge him with any violations "like case 4,000." Case 4,000 is an investigation into whether Israeli Prime Minister Benjamin Netanyahu gave Bezeq preferential regulatory treatment in exchange for positive coverage of himself and his wife, Sara, on Walla, a popular Israeli news site owned by the company. Amsalem is part of Netanyahu's Likud party, and behind the scenes, many people related to the Bezeq-Searchlight deal as well as legal figures considered Amsalem's demand an attempt to intimidate Mandelblit from taking action against Netanyahu in case 4,000.
Mandelblit conceded to Amsalem's demand Thursday after Searchlight threatened to cancel the acquisition unless approval was received immediately.