Angular Ventures Announced Debut of $41 Million Seed Fund
The fund was founded by veteran angel investor Gil Dibner and will focus mostly on Israeli and European deep tech companies
London-based venture capital firm Angular Ventures has announced on Tuesday $41 million in commitments from U.S. institutional investors to its debut fund, which will focus on seed and early stage investments in European and Israeli companies. The fund was founded and is headed by Gil Dibner, a veteran angel investor who formerly held senior positions in Israeli venture capital funds Genesis and Gemini.

The fund originally targeted $25 million, but was expanded due to the demand, Dibner told Calcalist. It will focus mainly on startups that develop deep tech, and invest between $250,000 and $1.5 in each portfolio company, making 5-7 investments a year.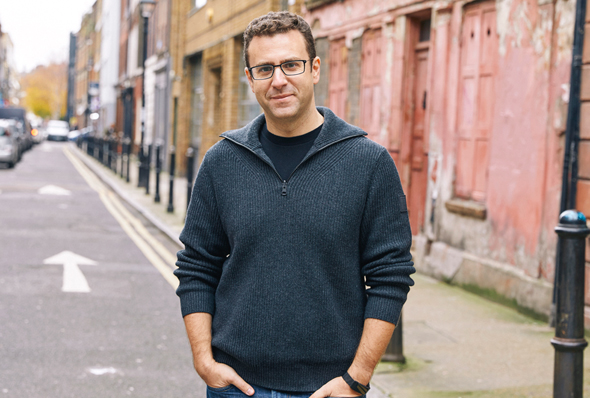 Founder of Angular Ventures Gil Dibner. Photo: PR

Founded mid-2018, Angular Venture operated under the radar until now and invested in 12 companies to date, some of them in Israel. Four of those companies have since held additional rounds.

While the fund does not focus on a specific geographical area, Dibner said, his close acquaintance with the Israeli ecosystem may lead to an increased focus on local companies. Dibner is the sole partner in the fund, but among the fund's advisors are Eldad Farkash, founder of Israel-based business intelligence startup Sisense Ltd., and Fred Simon, co-founder of code management startup JFrog Ltd.