Invitae Acquires Clear Genetics for $50 Million
Founded by Israeli entrepreneurs Moran and Guy Snir, Clear Genetics develops software designed to automate and scale genetic testing services
New York-listed genetic diagnostics company Invitae Corp. has agreed to acquire San Francisco-based genetic testing automation company Clear Genetics Inc., the former announced Monday. Under the agreement, Invitae will pay approximately $50 million for Clear Genetics, half in cash and the remainder in Invitae shares, according to the company's statement.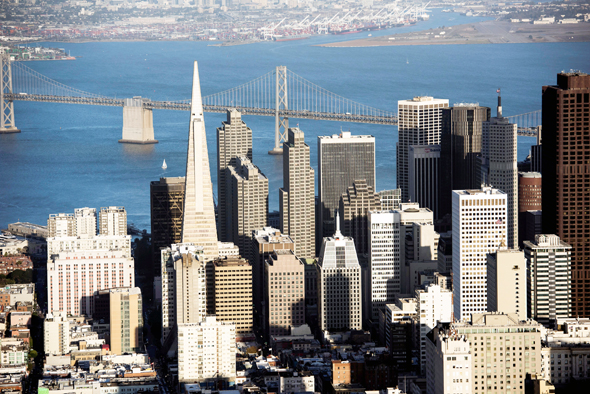 San Francisco. Photo: Bloomberg
Founded in 2016 by Israeli entrepreneurs Moran and Guy Snir, Clear Genetics develops software that automate and scale genetic testing services. Among Clear Genetics offerings are a chatbot named Gia, designed to guide patients throughout genetic testing processes. Prior to the acquisition, Clear Genetics had raised $2.52 million from investors including California-based seed accelerator Y Combinator (YC), according to Pitchbook data.