The Israeli Government Will Pay to Train AI Specialists
A new program by Israel Innovation Authority will see it pay up to $570,000 a year to companies that will develop and implement their own advanced artificial intelligence training
To help supply Israel's mounting demand for tech talent, and specifically for artificial intelligence specialists, the Israeli government will cover the cost of their training. A new initiative announced Tuesday by governmental investment arm the Israel Innovation Authority (IIA) will see it reimburse companies who develop and implement specialized AI training programs.

As part of the new initiative, the IIA will issue a call for proposals to companies who will formulate training procedures based on the agency's guidelines. The IIA is looking to sponsor consortiums of five or more companies who will collaborate to train their own employees under the aegis of the IIA. Accepted proposals will receive backing of up to two-thirds of the costs or up to NIS 2 million (approximately $570,000) per year over three years. The new program targets both startups and large multinationals.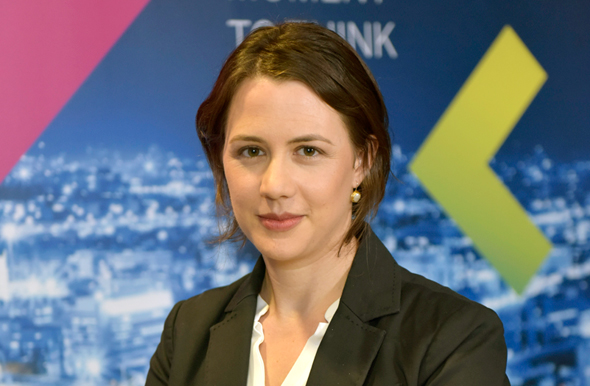 Naomi Krieger Carmy, IIA's head of societal challenges. Photo: IIA

"The further we studied the issue, the more we realized the shortage in talent is not simply quantitative, but also qualitative," Naomi Krieger Carmy, head of IIA's societal challenges division, told Calcalist Thursday. "The new training program will focus on the people who will be at the forefront of current technology, and perhaps even at the forefront of companies."

According to Krieger Carmy, tertiary education institutions simply cannot keep up with the demand for trained AI specialists. "Almost every company today needs AI capabilities," she said, adding that the IIA is looking to develop similar training initiatives focused on quantum computing, robotics, and bio convergence technology.

The pace of changing technologies is faster than before; every two years there is a new hot ticket, IIA CEO Aharon Aharon told Calcalist Thursday. "Employees who are not staying current lose their value; tech companies cannot catch up, and begin fighting over human resources," he said, adding that large multinationals such as Apple and Intel already operate their own in-house technology training programs.

According to Aharon, IIA data shows a current shortage of some 2,000 AI specialists in Israel.

"Companies today understand that instead of poaching an employee from another company by offering NIS 5,000 more per month, they have a motive to deepen the pool of experts," Krieger Carmy said. "We are here to give companies a push in the right direction."