Data Science Startup Cnvrg.io Announces $8 Million in Funding
Cnvrg.io develops a service for managing, speeding up, and scaling data science workflows, enabling clients to quickly develop, test, deploy, and refine machine learning models
Jerusalem-based data science startup Cnvrg.io, incorporated as Accessible Labs Ltd., has raised $8 million in funding to date, the company announced Wednesday. The funding was led by Israeli venture capital firm Hanaco Ventures and by Jerusalem Venture Partners (JVP).

Founded in 2016, Cnvrg.io develops a service for managing, speeding up, and scaling data science workflows, enabling clients to quickly develop, test, deploy, and refine machine learning models.

The company intends to use the funding to expand its research and development team in Tel Aviv and to expand its sales team in New York, Cnvrg.io co-founder and chief technology officer Leah Forkosh Kolben said in a Monday interview with Calcalist. The company employs 30 people in Jerusalem, Tel Aviv, and New York, and intends to hire 20 more people within the next 12 months, Kolben said.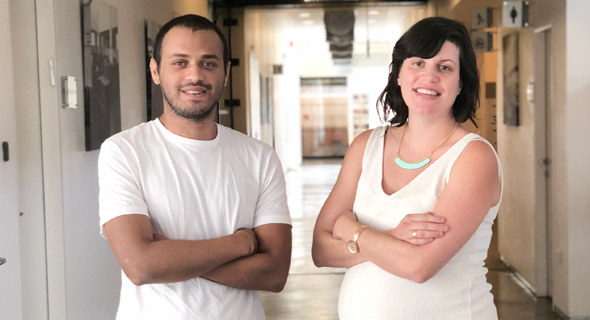 Cnvrg.io co-founders Yochay Ettun (left) and Leah Forkosh Kolben. Photo: PR