Microsoft Announces Probe Into Israeli Facial Recognition Startup's West Bank Activity
Microsoft has hired former U.S. Attorney General Eric Holder to look into the operations of Tel Aviv-based AnyVision, to see if the use of its technology by Israeli forces in the West Bank violates Microsoft's ethical principles
Microsoft has hired former U.S. Attorney General Eric Holder to look into whether the use of facial recognition technology developed by AnyVision Interactive Technologies Ltd., which it backed in a $74 million round in June, met the tech giant's ethical principles, Microsoft announced Friday.

The announcement followed reports by NBC News and Israeli media that Anyvision's technology was being used by Israeli forces to surveil Palestinians in the West Bank. As part of the investment from Microsoft's venture fund M12, the Tel Aviv-based company committed to meeting Microsoft's six ethical principles for artificial intelligence: inclusiveness, fairness, privacy and security, transparency, reliability and safety, and accountability. Based on those principles, Microsoft has committed to protecting people's freedom when it comes to law enforcement surveillance scenarios, and to not use facial recognition technologies in cases when that freedom is threatened.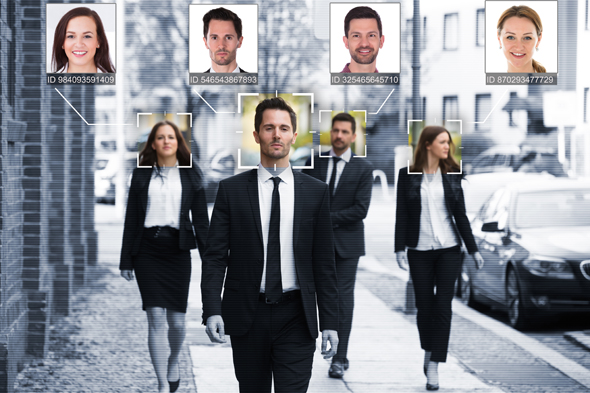 Facial recognition (illustration). Photo: Shutterstock

Holder will be leading a team of former federal prosecutors from Washington, D.C.-based law firm Covington & Burling LLP to investigate the use of AnyVision's technology. Microsoft stated the team will go over documents as well as hold interviews with AnyVision employees.

AnyVision does not operate a system for permanent facial recognition in the West Bank except in checkpoints, and any such statement constitutes as libel, a spokesperson for AnyVision said. The company does operate a facial recognition system inside checkpoints, "for life-saving purposes, for the quick identification of those with a permit to enter Israel, and for the purpose of cutting down lines for the wellbeing of the population," the spokesperson said. The spokesperson added that prior to its investment in AnyVision, Microsoft thoroughly examined its operations. AnyVision was the one who invited Microsoft to take a deep look at its activity following the false allegations against it, and the results of the probe will prove that Anyvision does not take part in any activity that violates Microsoft's ethical rules.