Israel Is Lagging Behind on Climate Legislation, Report Says
A new report by Israeli advocacy group the Israel Union for Environmental Defense names Israel among the only four OECD member countries that have no relevant legislation
If Israel continues to drag its feet concerning climate legislation, it will affect its ability to handle the ongoing ecological crisis and its consequences, which are expected to be especially dire in the Middle East, according to a new report by Israeli advocacy group the Israel Union for Environmental Defense (also known as Adam Teva V'Din).
"We are heading towards a climate disaster and the Israeli government is just ignoring it," Tammy Gannot-Rosenstreich, the organization's head of strategy and policy, said in a recent interview with Calcalist. "There is no legislation and no budget; the targets set by the state are embarrassing, and even they are not being met."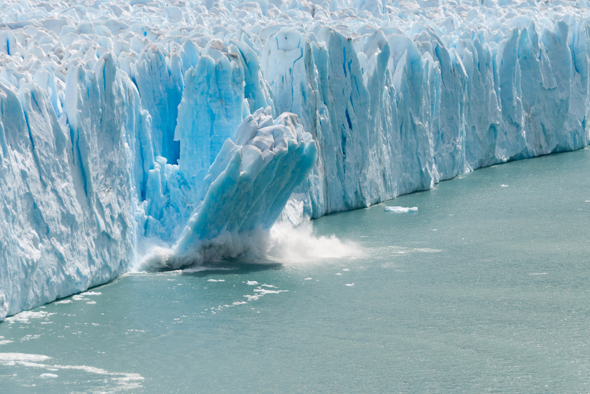 Icebergs in Antarctica melting due to global warming. Photo: Shutterstock

The full report, which will be released to the public on Wednesday, states that out of 36 OECD member countries, 19 have extensive climate laws that include concise emission reduction targets, training and educational programs, and defined fines and penalties for offending companies. Most of these laws strive for a carbon-free or low-carbon economy by 2050. Five additional OECD member countries are currently in the process of promoting such legislation.

Of the 12 remaining OECD countries, eight other countries do not have their own climate laws but are members of the European Union, making them obligated to uphold its policies that include commitment to renewable energy sources and registering and reporting carbon emissions. These countries are also bound by the EU's obligations under the Paris Agreement. According to the report, only four OECD member countries are not currently bound by climate legislation: the U.S., Canada, Turkey, and Israel.

The targets Israel has committed to under the Paris Agreement are considered relatively low—a 20% decrease in private car usage, a 17% increase in energy efficiency, and making 17% of all energy consumption in the country renewable by 2030. "These lazy targets do not support Israel's commitment to the international efforts of reducing emissions," the report stated. "There is no significant national budgeted plan to reduce greenhouse gas emissions and we are still far from these low targets," it added.

In addition, the report emphasizes that the targets Israel set refer to reducing emissions per capita, and so even should it reach its target, Israel would in fact increase its overall emissions by 2030 when taking into account the current growth rate of its population.

According to the report, instead of legislation, Israel attempts to regulate environmental issues through government decisions, but those are rarely followed through. In 2010, for example, the Israeli government approved a plan to see greenhouse gas emissions in the country reduced by 20% by 2020. Less than three years later, the government decided to push back the target year to 2023 and freeze the plan's budget until 2015—when the plan was ultimately cancelled.

In September 2015, Israel's commitments under the Paris Agreement were reenforced by a government decision. A further decision from April 2016 included concrete steps for achieving the targets, such as establishing a national plan for energy efficiency. These measures were not implemented, according to the report. "Without further government action, Israel will not be able to achieve its emission targets and it is still unclear whether the national plan would receive the necessary budget," it stated.