Teva's Israeli Plant Receives FDA Stamp of Approval for Migraine Drug Manufacturing
The Israeli drugmaker's manufacturing facility in Kfar Saba, already experienced with manufacturing cash cow Copaxone, will oversee the process of filling the syringes with the biological drug and also conduct quality control tests
Teva Pharmaceutical Industries Ltd. is going to manufacture part of its migraine-treatment drug Ajovy in Israel. Over the weekend, the company's manufacturing facility in Kfar Saba—already experienced with manufacturing multiple sclerosis cash cow Copaxone— received approval from the U.S. Food and Drug Administration to participate in the production of the drug, according to an email sent to employees and reviewed by Calcalist. The facility will oversee the process of filling the syringes with the biological drug, and will also conduct quality control tests for both the drug and the syringes. The Israeli Ministry of Health also approved the drug in Israel, according to the email.

Ajovy, along with Austedo for Huntington's disease and tardive dyskinesia, has been hailed as one of Teva's main future money makers, intended to make up for Copaxone's dropping revenues. Copaxone, which as late as 2016 accounted for a fifth of Teva's revenues, has been bringing in less and less since generic competition for the drug started emerging in both Europe and the U.S., bringing in $1.13 billion for the first nine months of 2019. Teva cut down on manufacturing in Kfar Saba in response.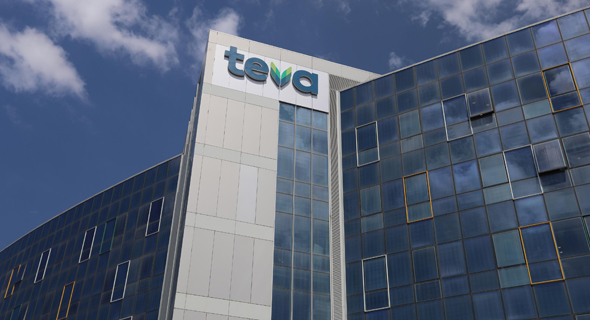 Teva, Kfar Saba. Photo: Sivan Farage

Teva CEO Kåre Schultz has previously stated that Avojy has the potential to bring in $1 billion a year. Based on Teva's third quarter reports published earlier this month, though, Ajovy is underperforming. The drug—which has a wholesale price tag of $575 a month in the U.S. and is competing with two other similar drugs manufactured by Amgen and Ali Lilly—brought in $25 million in the third quarter of 2019, only barely up from $23 million in the second quarter.