Kape Technologies Buys Online Privacy Company LTMI for $128 Million
Kape, whose controlling shareholder is businessman Teddy Sagi, is a cybersecurity company developing online security, privacy, and autonomy products
London-listed Kape Technologies PLC announced on Tuesday the acquisition of Colorado-based LTMI Holdings, whose main asset is online privacy company Private Internet Access (PIA), for $127.6 million. Kape will pay $95.5 million in a cash and stock deal, and also pay off LTMI's debt of $32.1 million.

Kape will fund the deal using its free cash flow and a $40 million shareholder loan extended by its controlling shareholder, Israeli businessman Teddy Sagi. Sagi holds a 73% stake in the company, which he acquired in 2013 for $37 million. Following the merger, his stake will be reduced to 55.9%.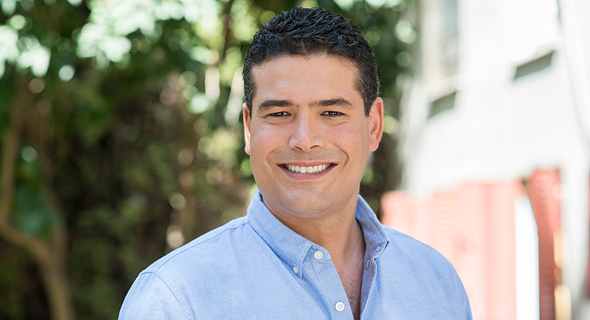 Kape CEO Ido Erlichman. Photo: Sharon Deri
PIA, which specializes in digital encryption and virtual private networks (VPN), employs 65 people, a third of them in research and development. The rest of LTMI's assets also pertain to online privacy. Kape has stated the acquisition will enable it to cement itself as a leading player in the privacy sector.
Following the acquisition, Kape expects to double its number of paying clients to over two million. According to the announcement, half of LTMI's million-plus subscribers are in the U.S., which will make Kape the largest player in the sector in the country following the acquisition. The company forecasts revenues of between $120 million and $123 million for 2020 for the merged entity, and an EBITDA of between $35 million and $38 million. LTMI's revenues for 2018 stood at $47.4 million, an 18% increase year-over-year, and its adjusted EBITDA was $14.7 million. Kape also said it expects annual cost savings of up to $4.5 million following infrastructure reductions.
Kape, founded in 2011, is a cybersecurity company developing online security, privacy, and autonomy products. Kape operates in 160 countries and employs 300 people, 70 of them in its Israeli research and development center. The company listed on the London Stock Exchange's AIM market in 2014 and currently has a market capitalization of $142 million. Kape reported revenues of $29.9 million for the first half of 2019, a 24.2% increase year-over-year, and an EBITDA of $5.8 million, up from $4.7 million in the first half of 2018. The company has $36.4 million in its coffers as of the end of June 2019.
This is Kape's largest acquisition to date and the fourth since CEO Ido Erlichman assumed his position in May 2016. In 2018, Kape acquired cybersecurity company Netural Holdings Ltd., trading as Intego, for $16 million, and VPN provider ZenMate.com for $5.6 million. In 2017, the company paid $10.3 million for VPN provider CyberGhost SA.
Following the acquisition, LTMI CEO Ted Kim will join Kape's board of directors and take over the merged company's North American operations.