Microsoft Chairman Backs Network Security Startup CyCognito in $18 Million Round
CyCognito develops a cloud-based network security analysis service that acts as a sophisticated attacker simulator, designed to uncover an organizational security weaknesses
Israel-based network security startup CyCognito Ltd. has raised an $18 million series A funding round, bringing the company's total equity raised to date to $23 million, the company announced Tuesday. The round was led by Lightspeed Ventures, with participation from Sorenson Ventures and Microsoft chairman John W. Thompson.

Founded in 2017, CyCognito develops a cloud-based network security analysis service that acts as a sophisticated attacker simulator, designed to uncover organizational security weaknesses. The company currently employs a team of 50 people, 38 of whom are based in Israel and the rest in Palo Alto, according to co-founder and CEO Rob Gurzeev. The company has released an initial version of its product and already has several millions of dollars in annual revenues, Gurzeev said in an interview with Calcalist.

The company intends to use the funding to hire 60 additional employees, mostly for its Israeli research and development office.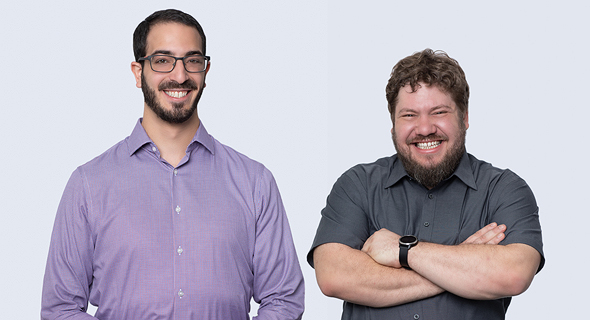 CyCognito co-founders Dima Potekhin (right) and Rob Gurzeev. Photo: Scott Kline