IT Startup Loom Systems Raises $10 Million
Loom develops an AI-based log analysis platform designed to predict and prevent IT issues in businesses undergoing a digital transformation or cloud migration
IT incident predictor startup Loom Systems Inc. has raised a $10 million funding round, the company announced Wednesday. The round was led by Flint Capital, with participation from existing investors Meron Capital, Jerusalem Venture Partners, and Japanese venture firm Global Brain Corp. The company has raised $16 million to date.

Founded in 2015, Loom develops an AI-based log analysis platform designed to predict and prevent IT issues in businesses undergoing a digital transformation or cloud migration.

Loom intends to use the funds to grow its sales team in the U.S. and to double its 35-person workforce. The company currently has offices in Israel, New York, San Francisco, and Germany.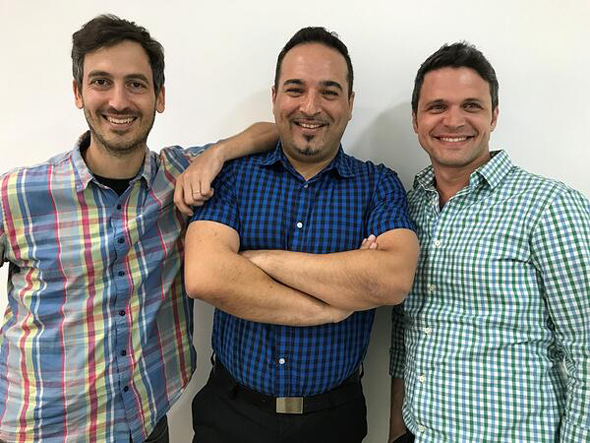 Loom Systems founders Ronny Lehmann (left), Gabby Menachem, and Dror Mann. Photo: Loom Systems