Expert
Tech and the Israel-U.K. Trade Corridor
Gil Karni, CEO at Leumi UK, explains how increasing trade between the U.K. and Israel could provide both nations with an important advantage.
As the digital revolution continues to disrupt markets across the spectrum, discovering and implementing the latest technology has become a priority for businesses globally. In order to remain ahead in this space, establishing lasting trade relationships that offer room for collaboration is vital.

The U.K. and Israel have enjoyed a close political relationship since Israel's declaration of independence in 1948. With common law legal systems, low levels of state corruption, and regulatory compatibility, trade and business movements yield maximum benefits for both parties. With levels of bilateral trade increasing year-over-year—hitting a record-breaking $10 million threshold in 2018—it is no surprise that Israel was among the first to sign a post-Brexit trade agreement with the U.K., marking the importance of this relationship moving forward.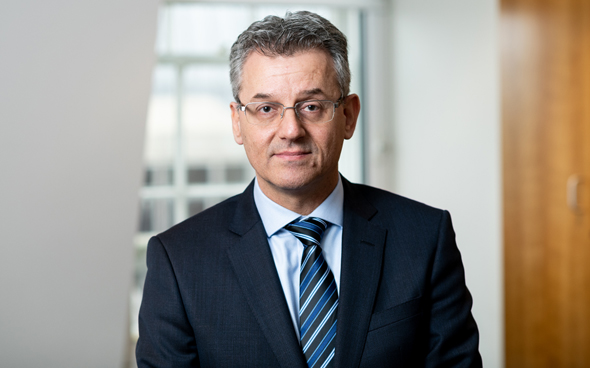 CEO of Bank Leumi, Gil Karni. Photo: Bank Leumi U.K.

In response to the U.K. government's calls for a stronger trade relationship with Israel, the two countries have become increasingly integrated. British brands continue to gain traction in Israel and easyJet has become the latter's second most popular airline for international flights after its national carrier El Al Israel Airlines Ltd. In this sector, in fact, 2016 saw the signing of the biggest trade deal to date between the two countries—with Rolls Royce committing to provide $1.2 billion worth of engines for El Al's new planes. When it comes to investments, there is also increasing cross-over, with 76% of Israel's largest trading house, Psagot, now owned by London-based private equity firm Apax Partners Worldwide LLP.

But it is in the tech sector that collaboration is really making waves. Climbing Bloomberg's innovation index to come fifth globally in 2019—an impressive five positions higher than its 2018 ranking – Israel is internationally recognised for its contributions to the tech industry.

With the largest number of start-ups per capita in the world, Israel has its new ventures to thank for the strength of its tech offering. Israel boasts a youth and vibrancy that enabled it to raise $6.47 billion in funding for startups last year—with more than half the sum directed at its burgeoning tech sector. When it comes to international expansion, London is a favoured jump-off location for such businesses—boasting financial clout and a young workforce looking to invest itself in cutting-edge ideas.

It was to facilitate this jump that the UK-Israel Tech Hub was established by the British Embassy in Tel Aviv. Allowing Israeli startups to establish a foothold in the U.K. market, while simultaneously giving British businesses access to Israeli innovation, the initiative is estimated to have generated $105 million worth of deals and 175 tech partnerships since it was first established in 2011, marking an important milestone in the countries' trading relationship.

With the highest gross domestic expenditure as a percentage of its gross domestic product (GDP) dedicated to research and development compared to any other country in the world, Israel's commitment to R&D lies at the core of its ground-breaking discoveries. For the U.K., which lags behind many of its European counterparts when it comes to R&D spending, Israel presents exciting opportunities for increased trade in several key areas directly affected by its funded research.

Digital health is an important focus for tech pioneers internationally and is vital to the future of the life sciences industry. With 100% digital medical records and an innovative approach to areas such as artificial intelligence, machine diagnostics, and medical imaging, Israel is leading the way – presenting the U.K. with a potential framework to follow.

In turn, the U.K.'s National Health Service (NHS)—the world's largest healthcare provider—presents exciting possibilities for the more than 1,000 Israeli medical startups looking to test their products in new markets. Through the UK-Israel Tech Hub, the UK-Israel Dangoor Initiative is helping to make this a reality by creating a pipeline of up to six of Israel's most innovative start-ups for integration in the U.K. healthcare sector.

As part of a similar initiative in the education sector, the UK-Israel Task Force is encouraging alliances in order to give the industry a much-needed update— enabling startups from both countries to test their latest innovations in both markets.

In newer industries too, trade presents significant potential. In the renewables sector, for instance, breakthrough discoveries have seen Israeli companies heading international projects. Jerusalem-founded solar thermal technology provider BrightSource Energy Inc., for example, notably makes up half of the duo behind the Ivanpah Solar Power Facility in California, one of the world's largest solar thermal power facilities. Such projects could heavily benefit from U.K. financing, which would simultaneously address gaps in U.K. clean energy investment.

The U.K., of course, has its own celebrated startup culture that presents an appealing market for Israeli business integration.London represents one of the biggest and most rapidly expanding tech hubs in the world, with more than a third of Europe's fastest growing tech companies based there. As the world's leading financial and professional services centre, there is certainly no shortage of investment opportunities in London.

Gil Karni is CEO of Bank Leumi (UK) plc, the U.K. subsidiary of Israel's Bank Leumi.