FIMI Becomes Biggest Shareholder in Biomed Company Kamada
Nasdaq and Tel Aviv-listed Kamada develops protein-based pharmaceuticals for genetic disorders, as well as rabies antibodies and a serum against snake bites
Israel-based private equity firm FIMI Opportunity Funds has paid $30 million for a 12% stake in Nasdaq and Tel Aviv-listed biomed company Kamada Ltd., becoming its biggest shareholder, Kamada announced Thursday in a stock filing. FIMI agreed to pay $6 per share, giving Kamada a market capitalization of $240 million. Kamada closed 1.02% up on Nasdaq on Friday, at $6.9 per share, after closing 13.64% up on Thursday.

Established in 1990, Kamada is based in central Israeli town Rehovot and develops protein-based pharmaceuticals. Its flagship product Glassia is FDA-approved to treat Alpha-1 antitrypsin deficiency (A1AD or AATD), a genetic disorder that can cause lung and liver diseases. Its other plasma-based products include a serum against snake venom and a rabies antibody. The company reported a 121.4% increase in revenues year-over-year for its third quarter reports, and a net profit of $5.7 million compared to a net loss of $2.3 million in the third quarter of 2018.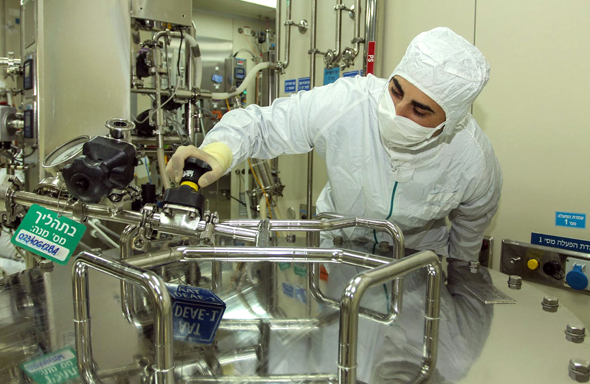 Kamada's facility, Israel. Photo: PR

This is FIMI's first foray into biomed, though the company already has pharmaceutical assets. The firm bought its stake from several Israeli institutional investors and from Brosh Capital partners, all of whom retained a small stake in Kamada. Estimates in the market are that FIMI will act to increase its Kamada stake further in the upcoming months.