Mind The Tech
Drones Are No Longer Enough for Military Operations, Says Elbit Exec
Elad Aharonson, general manager of Israeli defense contractor Elbit Systems, spoke Monday at Calcalist's Mind the Tech conference in Tel Aviv
Israeli defense contractor Elbit Systems Ltd. has long manufactured unmanned aerial vehicles (UAVs), but that is not enough for customers, who also want intelligence, Elad Aharonson, general manager of Israeli defense contractor Elbit Systems Ltd.'s intelligence, surveillance, target acquisition, and reconnaissance division, said Monday. Aharonson spoke at Calcalist and Israel's Bank Leumi's Mind the Tech conference in Tel Aviv.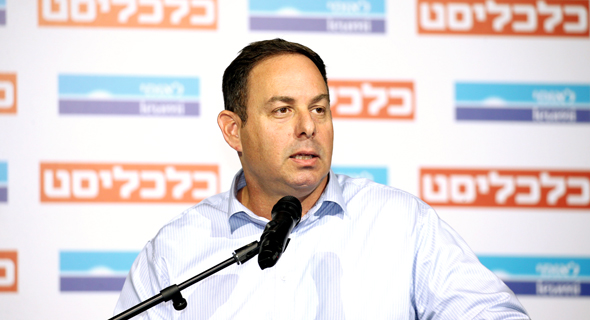 Elad Aharonson. Photo: Yariv Katz

No military operation today can do without UAVs, which are used to track the enemy and get a wider view of the terrain, but things are getting more complicated as targets are becoming more sophisticated, Aharonson said. "Sensors are the way to victory, and we are constantly improving their quality. We also develop systems that look at broader areas, like an entire city, and record everything at a very high resolution," he said. "We can also do it with satellites."

The result is an enormous amount of data, which requires better automation abilities to leverage, Aharonson said.