Salesforce to Nearly Double Israeli R&D Operation by 2022, Says Exec
Elad Donsky, Salesforce's vice president of engineering, spoke to Calcalist about the multinational cloud company's local expansion strategy
Multinational cloud company Salesforce.com Inc. is looking to nearly double its research and development operations in Israel in the next two years, according to Elad Donsky, Salesforce's vice president of engineering who also leads the company's cloud development in Israel. Donsky spoke to Calcalist last week at Dreamforce, the San Francisco-based company's annual tech fair.

Salesforce's Israeli operation is already more than 600-people strong, bolstered by a slew of acquisitions in recent years. Most recently, Salesforce bought workforce management software company Clicksoftware Technologies Ltd. for $1.35 billion. Out of the Massachusetts-headquartered company's 700 employees, 200 are based in Israel and have joined Salesforce's local operation. In 2018, some 400 employees of Tel Aviv-based marketing analytics company Datorama Ltd. became part of Salesforce's Israeli team following an acquisition. Donsky himself joined Salesforce in 2016 when the multinational bought his data-mining and insights startup Implisit Insights Ltd.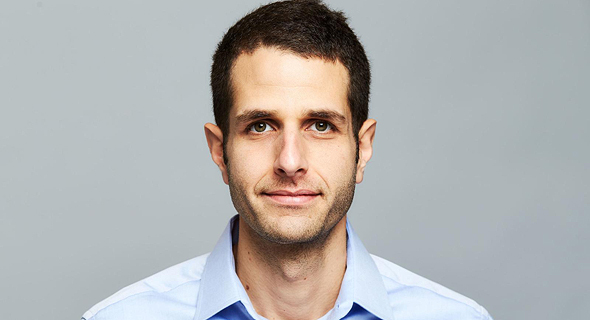 Elad Donsky, Salesforce's vice president of engineering. Photo: Salesforce

Salesforce sees Israel as a strategic locale, primarily when it comes to recruiting artificial intelligence, big data, and cybersecurity professionals, Donsky said, adding that the company is in the midst of an extensive hiring spree in the country, actively recruiting for dozens of positions. As part of his role, Donsky and his team are meeting with local companies, scouting for technologies and potential acquisitions.

Donsky oversees the development of products for Salesforce's system of AI-based offerings, also known as Einstein. In particular, his team in Tel Aviv is focused on AI-based products designed to enhance sales, and is behind many of the company's new conversational AI technologies presented at this year's Dreamforce event. In the past year or two, Donsky said, demand for voice-based features has been coming in steady from customers of all backgrounds. "I think that following the transition to the cloud and the introduction of AI to many areas of the organization, voice is the natural next step," Donsky said. "One of the things we wanted to achieve at Implisit was voice. We said, 'let's start with emails, CRM, and data, and eventually, we'll get to voice.' We sort of predicted this—that each interaction with a client will need to be documented and analyzed, and voice conversations are a large part of customer communications."

AI-based insights and recommendations have an immediate effect on a client's bottom-line, Donsky said. "We can generate recommendations that tell organizations which deals have a good potential to close and which deals don't," he said. "When it is an organization with deals in the hundred thousand or millions of dollars, and we help make their focus more accurate, it has tremendous significance," he said. "For us, the focus is on how sales representatives work together with AI, because we do not intend to replace them, we help them do a better job. Einstein is like another person in the room, giving strategic advice."

The author was hosted by Salesforce at this year's Dreamforce event.