Mind The Tech
In 2019, Israel Postal Will Have Delivered 70 Million Packages, Says CEO
Danny Goldstein, CEO of Israel Postal, spoke Monday at Calcalist's Mind the Tech conference in Tel Aviv
By the end of 2019, state-owned Israel Postal Co. Ltd. will have delivered around 70 million packages throughout the year, CEO Danny Goldstein said Monday. Goldstein spoke at Calcalist and Israel's Bank Leumi's Mind the Tech conference in Tel Aviv. The number of deliveries more than doubled in the past five years, from 32 million in 2014, he said.

According to Goldstein the increase in online commerce raises several challenges for Israel Postal, which handles 90% of all e-commerce packages entering the country. These include logistics, processing, information security, cybersecurity, and privacy protection, he said.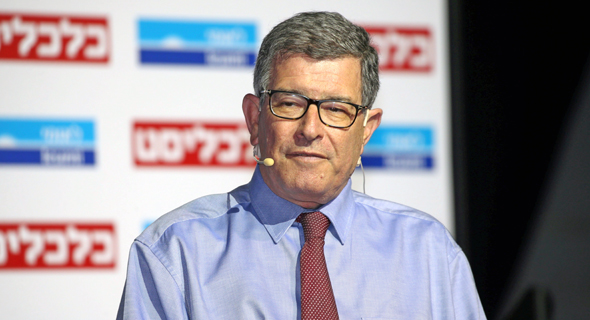 Danny Goldstein. Photo: Yariv Katz

In 2017, Israel Postal launched an e-commerce center capable of processing over 100 million items a year, in Modi'in, a town southeast of Tel Aviv. By the end of the year, the company will have moved all of its e-commerce activity there, Goldstein said. In 2020, the company intends to launch additional logistics centers in Modi'in, he added.