Following Payment Delays by Israel Innovation Authority, Startups Start Layoffs
Israel's political limbo is delaying the approval of the government budget, meaning the government's tech investment arm is almost $60 million short in promised grants
The delays in grant payments promised by Israeli government investment arm the Israel Innovation Authority (IIA) are leading some dependent startups to let employees go. Earlier this month, Calcalist reported that the governmental tech investment arm is delaying NIS 100 million (approximately $28.8 million) in grant payments to 250 Israeli tech companies as a result of Israel's political limbo that has postponed the approval of the government budget.
Calcalist spoke with several startup managers who said that they had started to let employees go as a result, though estimates are that the layoffs currently affected only a few dozen people.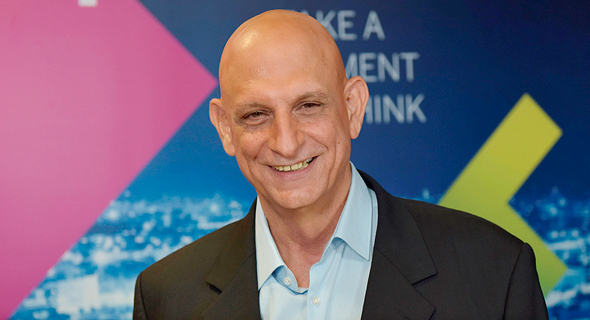 IIA CEO Aharon Aharon. Photo: IIA
Yoav Linik and Yossi Rabinovitz, the founders of Tel Aviv-based logistics company Quay Express Ltd., told Calcalist they established a group of some 60 companies who were significantly impacted by the delay. "After around three weeks of payment delay we decided to take action and try increasing public awareness to the issue," Rabinovitz said. "It is an emergency. Companies told us they started letting employees go and postponing projects for non-Israeli clients."
The group, which claims the delay now affect some 500 companies, sent Israeli parliament members a letter, stating they had created their budgets based on the grants promised by the IIA. Regrettably, some of them have already started firing people recruited for projects approved by the authority, they wrote, adding that the current situation poses a great risk of losing the trust investors have placed in their companies. The group also warned that the situation could have a negative effect on the Israeli economy, which is in large part based on the country's booming tech industry.
IIA's annual investment budget of NIS 1.6 billion (around $461 million) is given to companies via several grant avenues. These government grants enable young companies to focus more on development and less on fundraising. In response to Calcalist's request for comment, the authority stated around NIS 200 million (approximately $57.6 million) are now being held back.
A spokesperson for the authority stated the IIA is concerned about the deteriorating state of the companies affected and is tracking the situation closely. The authority is working with the relevant government authorities to bring the matter to the parliamentary finance committee on Monday and bring a close to the matter, the spokesperson said, adding that the authority will transfer the promised payments as soon as it receives them.