Argentina's Olympic Soccer Team to Use PlayerMaker's Sensors-Based Coaching Technology Ahead of Tokyo Games
PlayerMaker uses motion sensors installed on players' shoes to track indicators as gait and ball contact
Argentina's Olympic soccer team will use technology by sports tech startup PlayerMaker as part of its training ahead of the Tokyo 2020 summer games, PlayerMaker announced Wednesday. The team's players wore PlayerMaker's boot-mounted sensors during training sessions and games as part of The United International Football Festival in Las Palmas de Gran Canaria, Spain, which took place last week.

Founded in 2014 and based in Tel Aviv and London, PlayerMaker, which was incorporated as Motionize Israel Ltd. develops a data-based football coaching tool designed to analyze metrics for physical, technical, and biomechanical performance. To collect data, PlayerMaker uses motion sensors installed on players' shoes to track such indicators as gait and ball contact. The company employs a team of 45 people.

PlayerMaker is backed by former football player and famed Arsenal F.C. coach Arsène Wenger. The company's technology is used by football teams including AFC Wimbledon, Atlanta United FC, and Israel's Maccabi Tel Aviv F.C.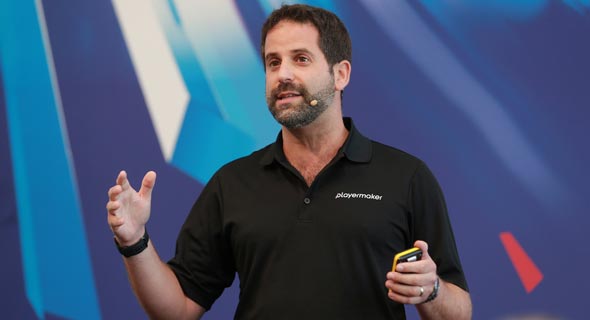 PlayerMaker CEO Guy Aharon. Photo: Orel Cohen