J Ventures Fund Unveiled
Oded Hermoni and Jim Koshland's fund is raising a second fund from Israeli and U.S. investors
Silicon Valley-based J Ventures is raising a second fund, according to one person familiar with the matter who spoke to Calcalist on condition of anonymity. The firm, which until now operated under the radar, was founded by Oded Hermoni, formerly a partner at Rhodium, and private investor Jim Koshland.

The fund raised most of the commitments for the first fund from Jewish and Israeli investors in Silicon Valley. Among its limited partners are the Lauder family, Isaac Applbaum, Amir Faintuch, Alon Girmonsky, and senior executives from Google and Facebook. Most portfolio companies of the first fund were U.S.-based. They include Afresh Technologies Inc., in which J Ventures invested jointly with Eric Schmidt and Dror Berman's Innovation Endeavors; Hourly, in which it invested jointly with Haim Sadger and Aya Peterburg's S Capital; Kameleon Security, in which it invested jointly with Pinhas Buchris's State of Mind Ventures; and Mdgo Ltd., a joint investment with Hyundai and Bessemer Ventures.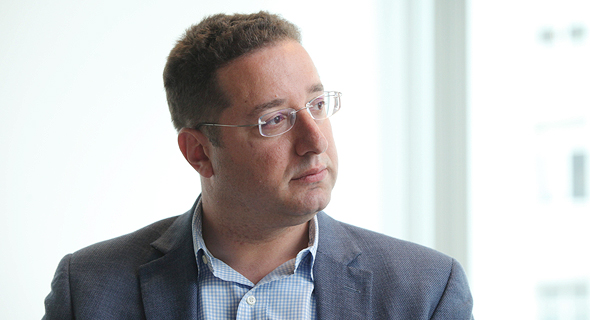 Oded Hermoni. Photo: Amit Sha'al

Estimates are that commitments for the second fund will also come from other U.S. cities like Miami and Los Angeles, as well as from Israel.

Unlike other funds, J Ventures chooses investors that bring added value and can help portfolio companies. The added value is measured in their ability to open doors in giant companies, assist with business development, or help the companies scale in the right markets.

J Ventures has yet to respond to a request for comment.