Mobileye's Autonomous Car Readiness Pilot in Barcelona Bears Fruit
The recent pilot, held in collaboration with the city and the Spanish Ministry of Transportation, is part of the country's Autonomous Ready Spain project announced last year
Over the past two months, Intel subsidiary Mobileye has been running a pilot program in Barcelona in collaboration with the city and the Spanish Ministry of Transportation, as part of the Autonomous Ready Spain project announced last year. Under the pilot, 400 fleet vehicles roamed the city's streets, collecting information and mapping the roads to serve a future infrastructure for autonomous vehicles.

A wide-scale deployment of autonomous vehicles requires incredibly accurate maps, detailed to the level of trees and temporary road blockages. The creation of such maps and related infrastructure is both complex and expensive and the pilot is intended to test collaboration between the private sector and the business sector with the objective of developing technology and methods that could make the process more efficient and less costly.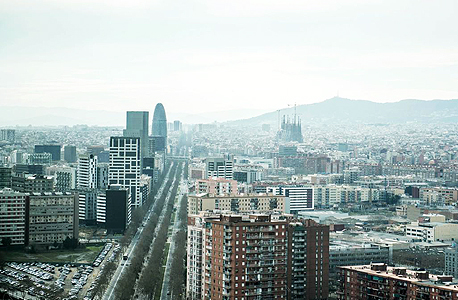 Barcelona. Photo: Bloomberg

For the past two months, the fleet, equipped with Mobileye's systems, covered 45,000 kilometers a day. It identified 37,000 cyclists and 240,000 pedestrians. According to Mobileye, during the pilot, its systems prevented injuries to 668 people.

Barcelona intends to move forward with the pilot and install Mobileye's systems in 1,000 cars overall during 2020, with future steps including the identification of risk patterns based on statistical analysis of pedestrian, cyclist, and driver behavior, and the identification of potential conflict points.