Verint to Split Into Two Companies: Cyber and Customer Engagement
Verint has a market capitalization of $3.2 billion on Nasdaq; the company rose 6.88% in after-hours trading following the announcement
Nasdaq-listed Verint Systems Inc. announced on Wednesday its plans to split into two independent companies, with one focusing on cyber intelligence and the other on customer engagement. The company said it expects to complete the separation shortly after the end of its next fiscal year, ending January 31, 2021.

Verint rose 6.88% in after-hours trading following the announcement.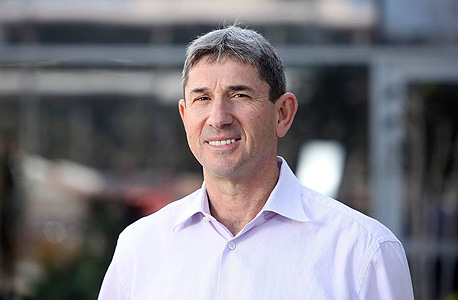 Verint CEO Dan Bodner. Photo: Orel Cohen
"With our customer engagement business approaching $1 billion in annual revenue and our cyber intelligence business approaching $500 million in annual revenue, we believe the two independent, publicly traded companies will both benefit from the separation and be well-positioned to pursue their own strategies, drive opportunities to accelerate growth and extend their market leadership," Verint CEO Dan Bodner said in a statement.
Verint also published its third quarter results Wednesday, surpassing the analyst consensus somewhat on profit but slightly underperforming on sales. The company reported non-GAAP earnings per share of $0.94, above the consensus of $0.85, but revenues of $331 million, compared to an expectation of $333 million.
Verint's stock rose 13% since the beginning of the year, compared to a 29% increase seen for Nasdaq. The company has a market capitalization of $3.2 billion.