Online Used Car Retailer Vroom Raises $254 Million
Vroom develops an online direct-to-consumer platform that offers low-mileage reconditioned vehicles, with the added possibility of receiving financial aid for the acquisition through Vroom's lending partners
New York-based online used-car retailer Vroom has raised a $254 million funding round, the company announced Friday. The round was led by Duranle Capital Partners with participation from PICO Venture Partners.

Founded in 2014 by Israeli-born Elie Wurtman and Allon Bloch, Vroom develops an online direct-to-consumer platform that offers low-mileage reconditioned vehicles, with the added possibility of receiving financial aid for the acquisition through Vroom's lending partners. The company also offers insurance products as part of the purchase.

The company has raised $694 million to date.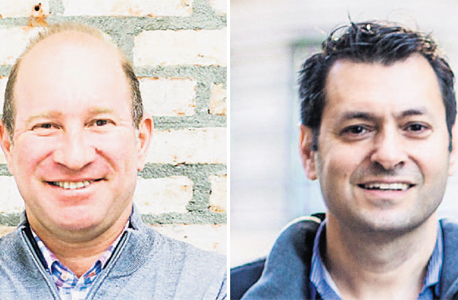 Vroom founders Elie Wurtman (left) and Allon Bloch. Photo: Natasha Jahangir