For Yango, B2B Ride Service Could Be the Way to a Greater Market Share in Israel
Launched in Israel one year ago, Yango, the taxi-hailing service operated by Russian multinational tech company Yandex, has been tailing local market leader Gett
One year after it entered Israel with its taxi-hailing service Yango, Russian multinational technology company Yandex N.V. has launched its B2B car service in the country, the company announced Sunday. The service, expected to bring in more expensive fares and lower abandonment rates, could help bolster the local performance of the company, which has been tailing local taxi-hailing market leader Gett Inc.

Yandex has begun offering its business directly to companies and organizations in recent months, according to the company's statement.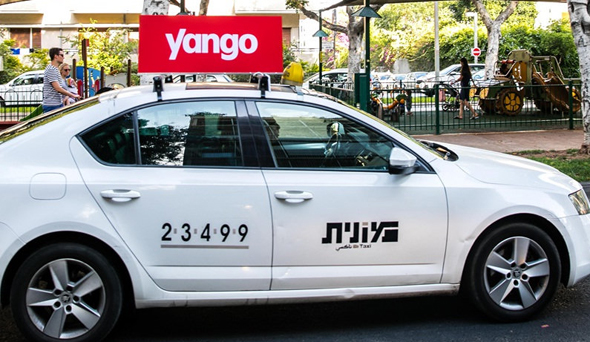 Yango taxi. Photo: Eliran Avital

Currently, the B2B ride service market in Israel is dominated by Gett, which also enjoys 80% of the Israeli taxi-hailing app market, according to company data. Gett boasts some 10,000 drivers, while Yango is estimated to have only a few thousands registered drivers.

Nasdaq-listed Yandex, which operates Russia's most popular internet search engine, has been operating its taxi booking service since 2011. Three years ago, the company launched a B2B service in Russia. Israel is the 14th country where the service is offered. The company operates in 18 countries and currently offers private rides to over 50,000 Business clients globally, according to the company.